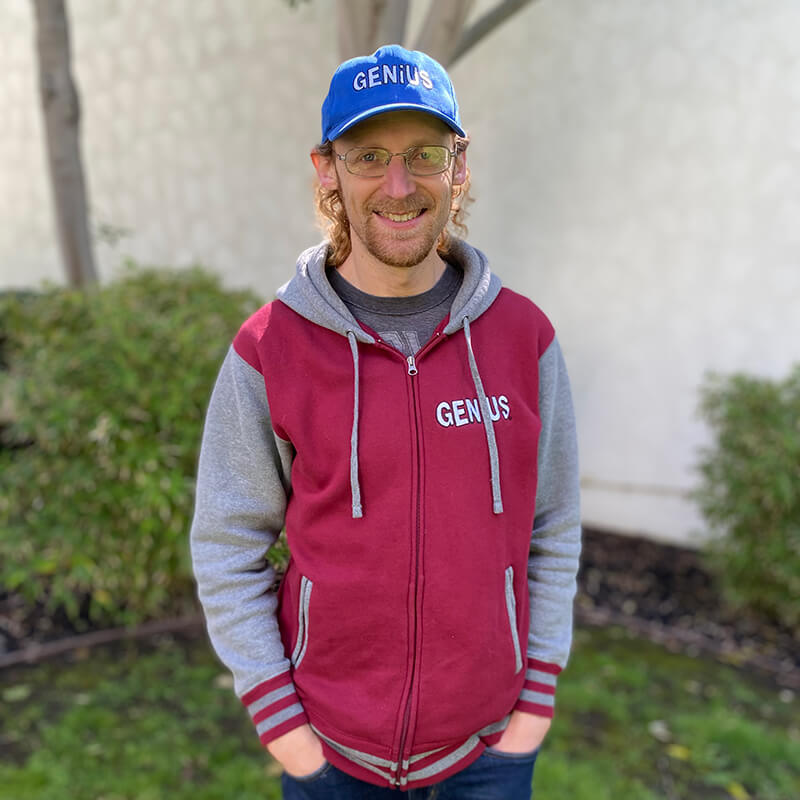 Alex's friend, a vegan chef, couldn't stop raving about coconut smoothies he made with the whole fruit and nothing but the fruit. Alex was practically speechless after trying one for the very first time, save for three words — "This is GENIUS!"
The recipe was simple; scaling up was another matter. Alex's journey took him all the way to Thailand, where he found the aromatic and organic coconuts of his dreams. After teaming up with a local farm, he partnered with a pair of new investors — Shark Tank's Mark Cuban and Barbara Corcoran.
Their mission remains pure to this day, even after Alex's 15 minutes of fame. Every coconut is responsibly harvested and recycled, turning the husk into coconut charcoal. A delicious drink that also creates energy and detoxification products? Well, that's just Genius Juice.
Recently, we caught up with Alex to learn more about his journey and hear his advice for fellow entrepreneurs.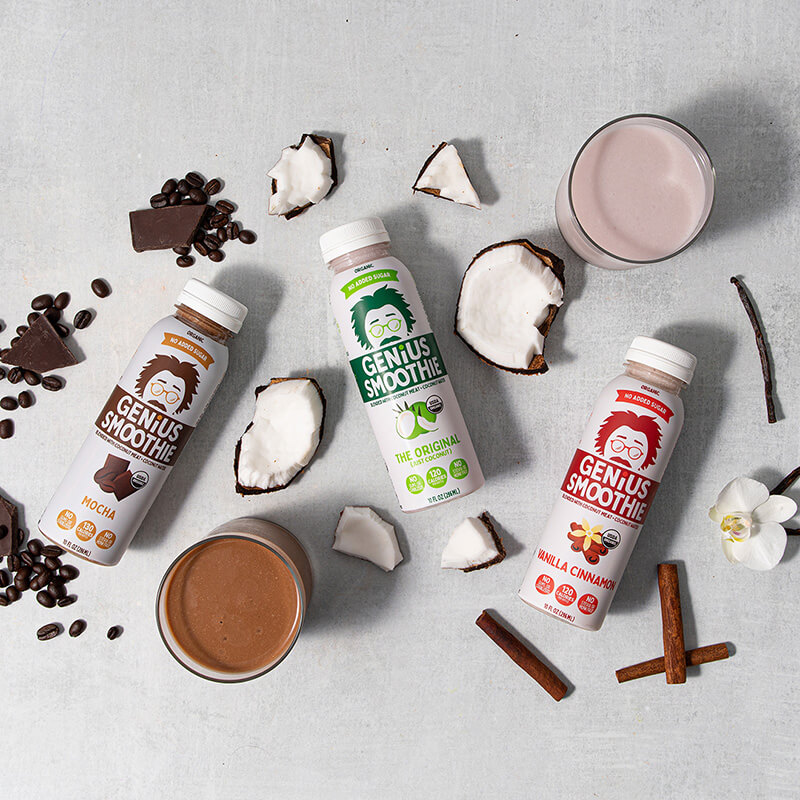 01 Why did you start Genius Juice?
We wanted to offer a better-for-you organic smoothie. There were so many beverages in our category with fillers, gums, additives, and so-called natural flavors. Instead, we stayed as close to nature as possible while delivering a great experience with taste and texture.
We also discovered that whole coconuts — both the water and the meat — are wonderfully creamy and sweet when they're blended together! That's why Genius Juice is unlike anything else on the market.
02 What obstacles did you face along the way?
We've faced so many obstacles, particularly when it comes to manufacturing. Keeping your product pure puts a tremendous strain on production. It also created scaling challenges for us. Luckily, we were able to find great partners who were able to help us on both fronts. Once the logistics were sorted out, we were able to bring our organic, nutrient-dense, and delicious smoothies to people all across the country.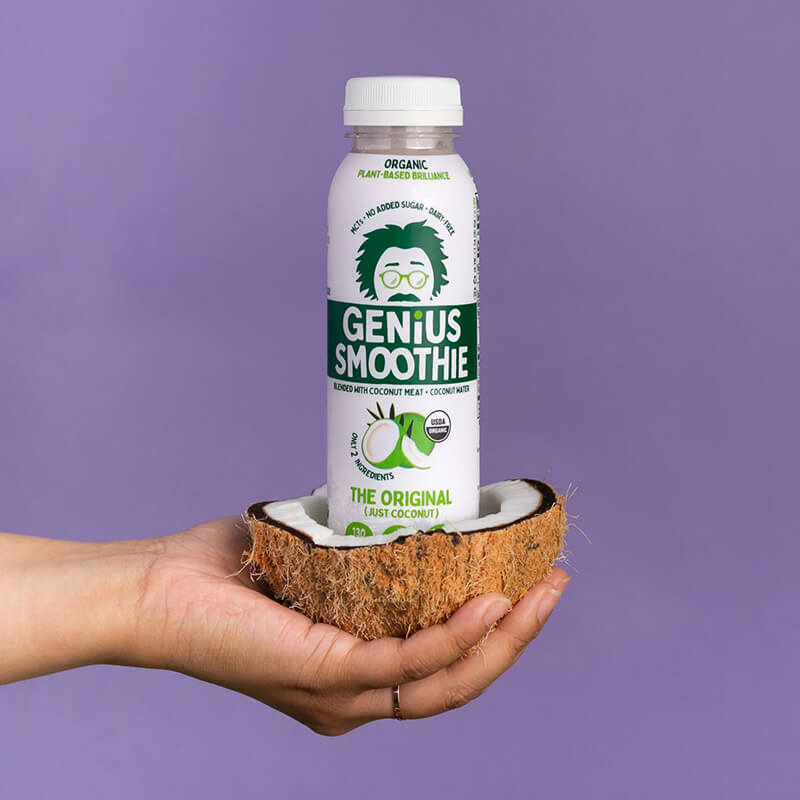 03 What lessons do you have for other entrepreneurs?
I think it is important to do a detailed analysis of your category. See how your brand and product can fit while also adding value where others have fallen short. If you don't have a clear path of innovation and a unique selling proposition, it will be hard to separate yourself from the pack and shine on the shelf.
It's also crucial to make a detailed business plan, including your go-to-market strategy. After that, you need to ensure that you have enough capital and resources to lift your idea off the ground and further grow your business.
04 What's on the horizon for Genius Juice?
The Genius Juice journey is just getting started, so we're working hard to drive even more growth. We know we have a fantastic product that is unlike anything else out there, so we're always pushing to take our brand to the next level. Still, we're big believers in organic growth. As long as we are raising awareness and getting new people to try our smoothies, we'll continue to capture new customers and turn them into lifelong fans.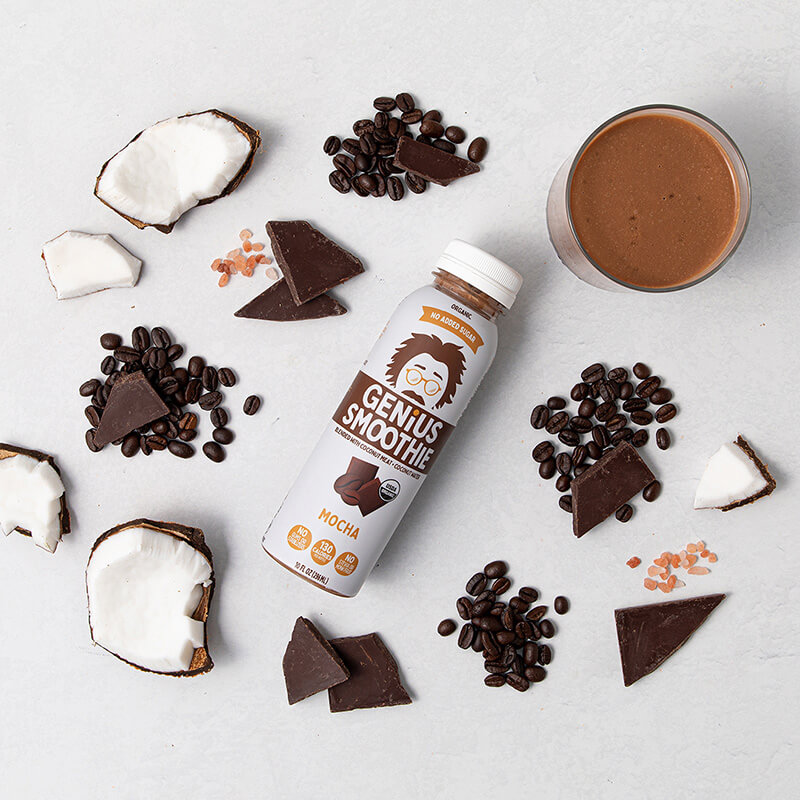 05 How do you keep work/life balance? What drives/inspires you?
I think it's basically impossible to have complete balance when you're an entrepreneur. Building your vision and realizing your dream will always require some kind of sacrifice. Still, I try to budget for some amount of personal time each day, whether it's exercising or just going for a walk.
I'm inspired by the genuine, authentic people I get to interact with. It's not always easy to stay true to your bold, confident self, but they drive me to do the same.