Scott Zimmerman spent much of his childhood cooking health-conscious meals with his Grandma Loli. Now, with a deep appreciation for simple and nutritious foods, he's preserving Loli's legacy — without preservatives or other unwanted additives.
Loli's dressings are made with organic, thoughtfully-sourced ingredients and packed with billions of probiotics. The end result? Plant-based deliciousness that can support immune, digestive, and gut health with every bite.
Recently, we caught up with Scott to learn more about his journey and hear his advice for fellow entrepreneurs.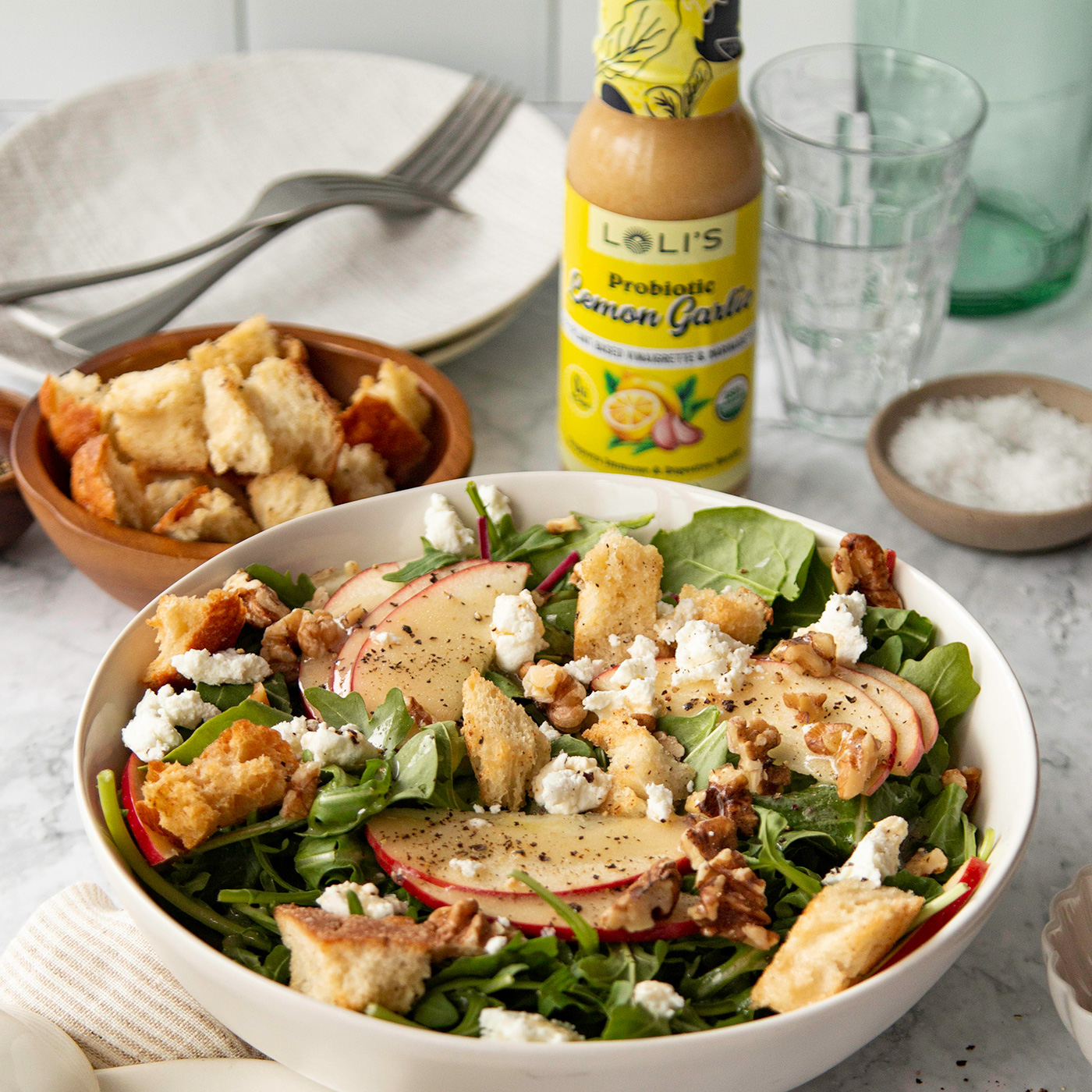 1. Why did you start Loli's Foods?
I started Loli's in honor of my grandmother, Loli. As a young kid, I spent hours and hours in the kitchen cooking with Loli. She instilled in me a love for using the best ingredients and the belief that "food is thy medicine" for the people you love.
That's why we make refrigerated fresh sauces, dips, and dressings that are 100% organic without gluten, sugar, gums, fillers, starches, or unwanted preservatives. Everything in our line is made with purposeful, gut-friendly ingredients for a delicious way to stay healthy.
2. What obstacles did you face along the way?
Managing and planning healthy growth was a challenge, especially since we manufacture our own products. We started in a small kitchen sharing Loli's sauces and dressings with friends and family. Today, we make enough Loli's for all our grocery market customers in Southern California, Northern California, and Hawaii. It's infinitely more challenging, but it's also extremely rewarding to be able to make our sauces locally and in-house.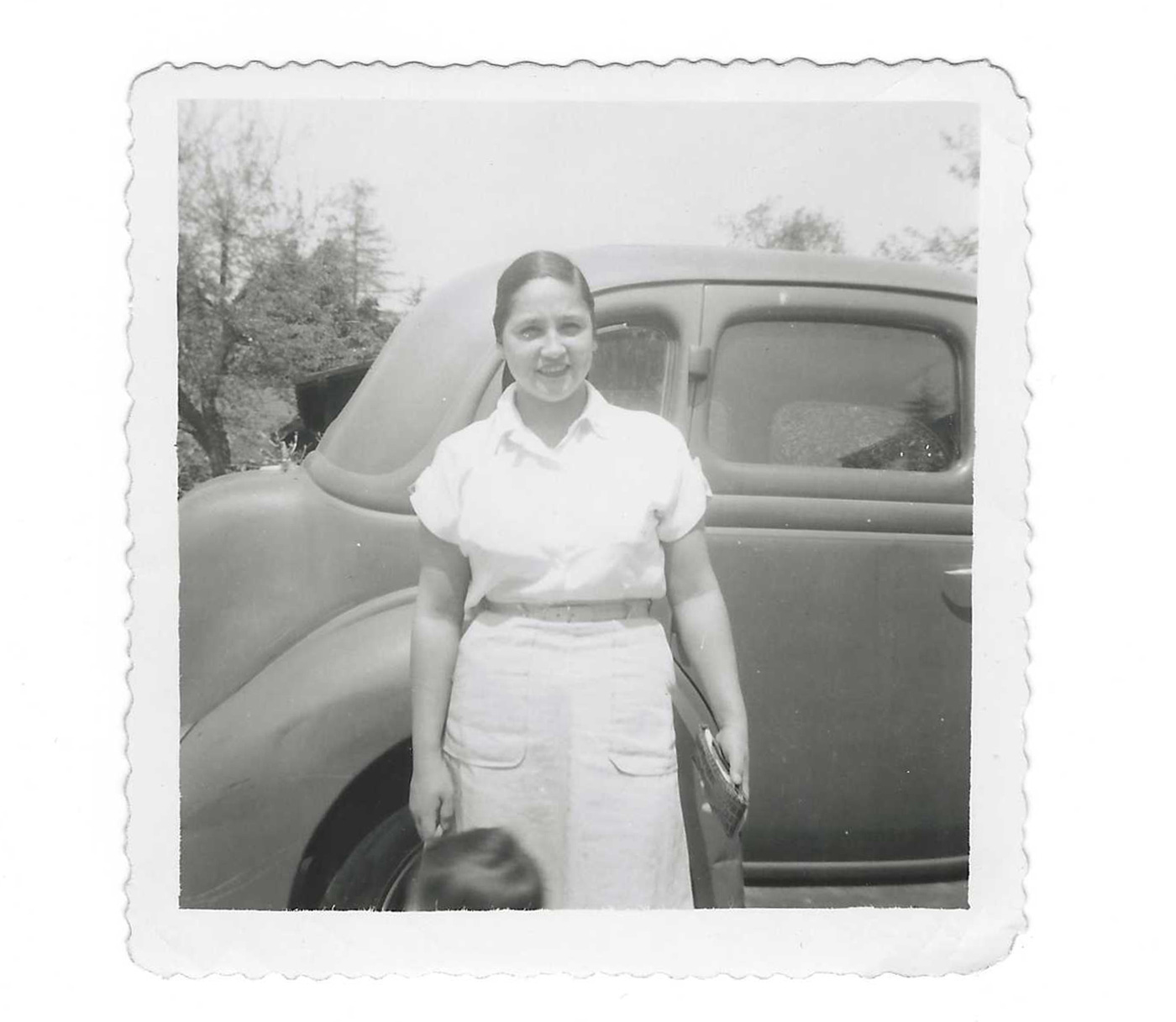 3. What lessons do you have for other entrepreneurs?
There is never a complete answer, but at the moment I would say successful outcomes are never the result of a single choice. They are built up through good choices over time.
And, more often than not, you'll arrive at good choices by taking care of the people around you. You are only as strong as the people you surround yourself with. You can do anything in a business, but not everything. Knowing this, and how each person can contribute, enables us to grow and accomplish more every year.
4. What's on the horizon for Loli's Foods?
We're rolling out brand new flavors and expanding our food service offerings.
We recently launched Lemon Garlic, our first vinaigrette and marinade. It has quickly become a customer' favorite! So, we're excited to expand Loli's by launching two new flavors — Balsamic and Miso — in the near future.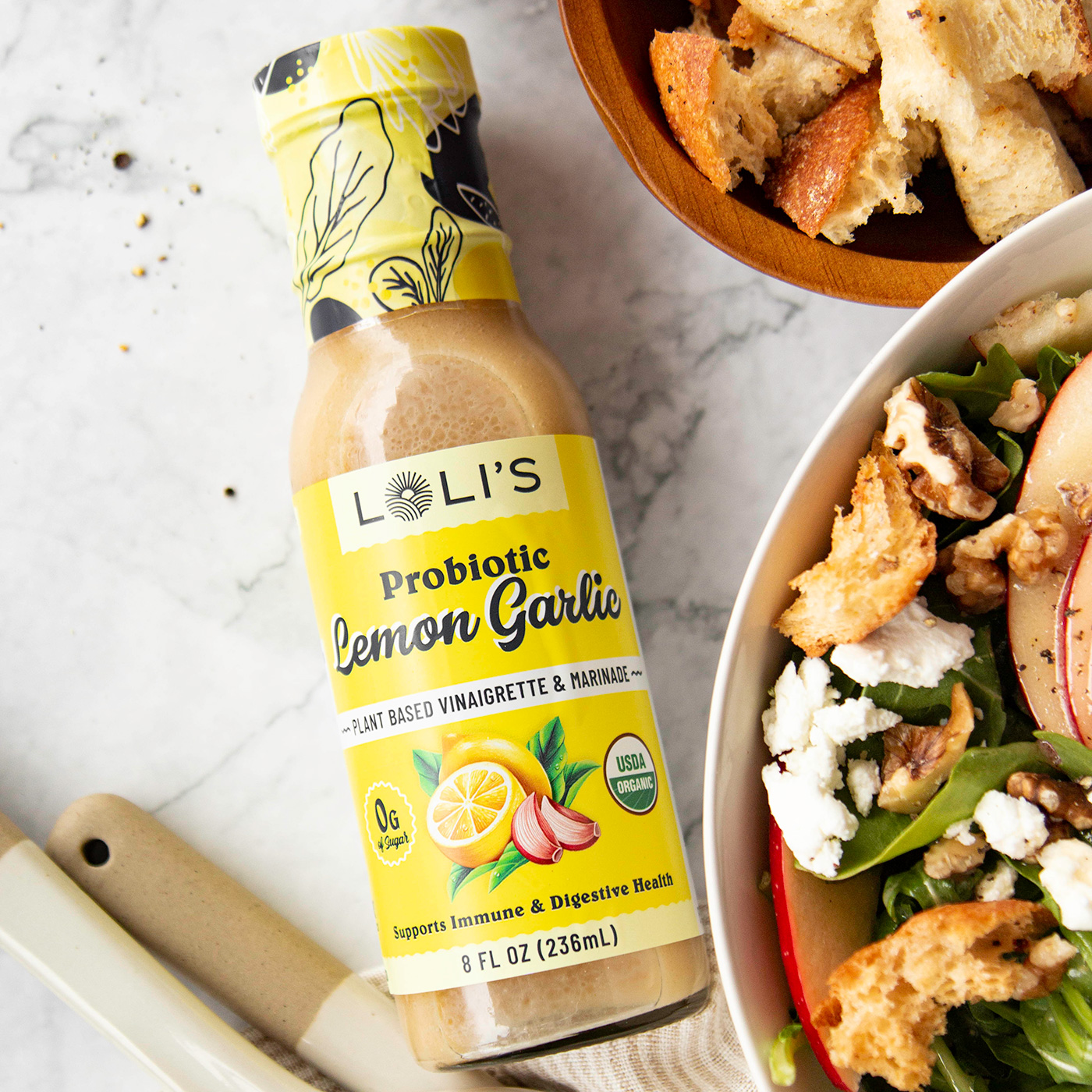 5. How do you keep work/life balance? What drives/inspires you?
It's never a straight line, but I believe both deserve the same amount of time and respect.
Outside of work, I have several hobbies, including daily exercise to clear my mind. You have to make sure you take care of yourself, because that allows you to take care of others. Life is a long and beautiful experience — you want to make sure you're around to see as much of it as possible.
I'm lucky enough to have a wife that I'm madly in love with — we're so excited to become parents! My family is a constant source of inspiration for me. Of course, I'm also driven to accomplish all of our business goals at Loli's.
Growing the company in honor of my grandmother and my family drives and inspires me every day.