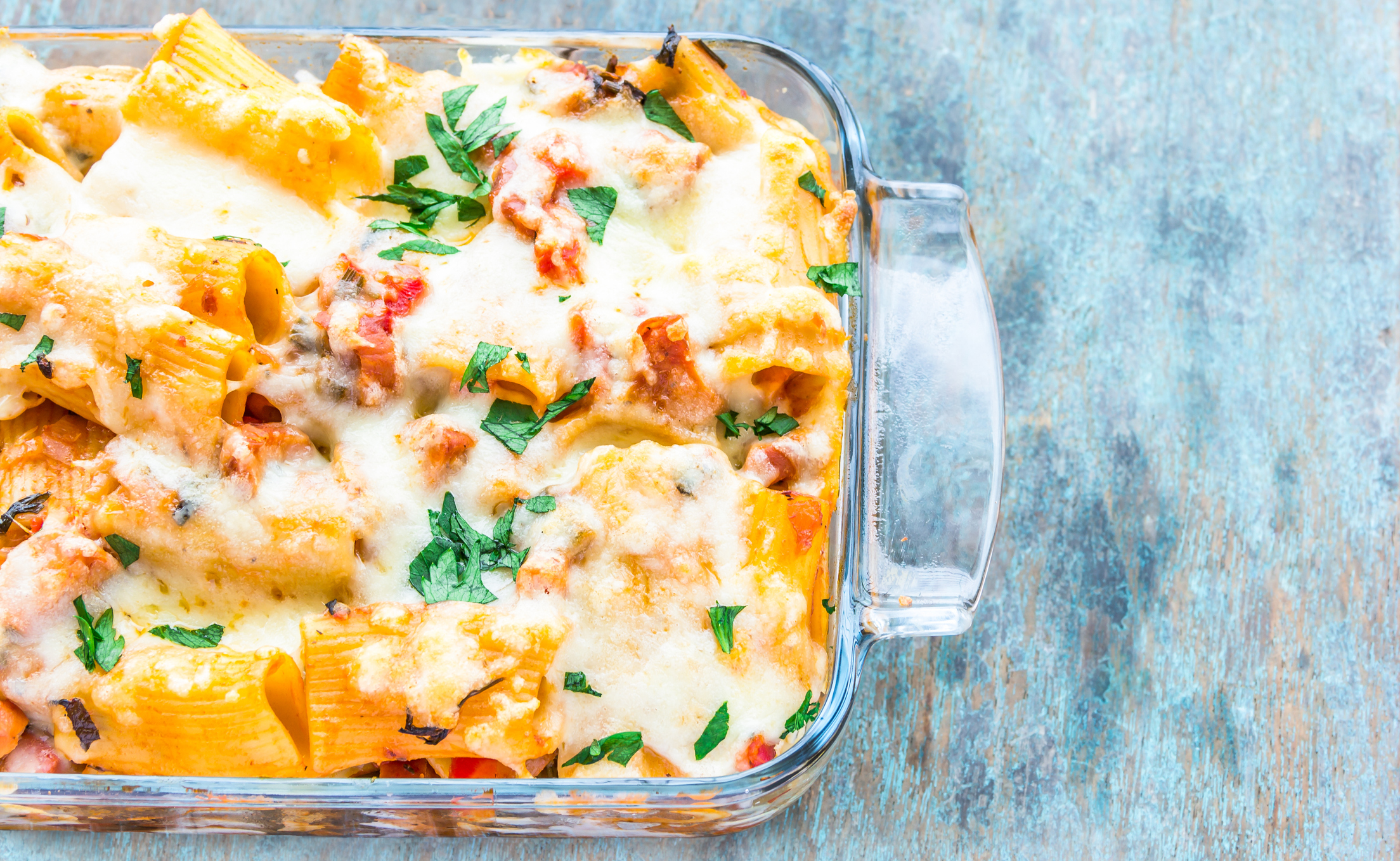 Even better than the baked pastas of your childhood, thanks to our decadently creamy burrata. Plus, our Rigatoni is wider than ziti, so you'll catch extra goodness with every bite.  
How about a homemade Italian classic for dinner? Sounds great, but that's easier said than done when you're short on time. Don't worry — we've got you covered and topped with authentic pasta, small-batch sauce, and simple ways to elevate every dish.
Prima, a quick primer on why our BF pasta & sauce collection is unlike any other.
Our pastas hail from Molise, Italy where artisans extrude pure durum wheat and mountain spring water through bronze dies. Then, they're carefully dried at low temperatures to preserve their unrivaled flavor and texture. The end result? Pure, porous pasta that absorbs sauce like no other. From classic Spaghetti to hand-twisted Fusilli, we offer eight unforgettable varieties to wow everyone at your table.
Now that you've got the perfect pasta, all you need is an exceptional sauce to match. Consider it done! Bristol Farms Vodka Sauce, Tomato Basil, Marinara, and Arrabbiata make your meal deliciously easy. Every small batch is crafted with ripe plum tomatoes, extra virgin olive oil, and fresh aromatics for true homestyle taste, sans kitchen cleanup.
It doesn't get any better than our bronze cut Italian pasta with slow-cooked sauce — unless you add your own special twist! Take your dinner to the next level with one of our favorite recipes:
Ingredients
1 jar Bristol Farms Marinara (24 oz.)

1 box Bristol Farms Bronze Die Rigatoni (16 oz.)

1 Bristol Farms Burrata (16 oz.)

1 package Bristol Farms Organic Shredded Mozzarella (8 oz.)

1 cup fresh ricotta
Optional Ingredients
1/4 cup Parmigiano-Reggiano (optional) freshly grated
Directions
Preheat the oven to 450°.

Boil a large pot of salted water. Cook Bristol Farms Rigatoni until al dente. Drain and return to the pot.

Add Bristol Farms Marinara and mix until coated.

Spoon in ricotta and stir gently for large, evenly dispersed pockets of cheese.

Place half of the Rigatoni into a baking dish. Top with half of the mozzarella and Parmigiano-Reggiano. Repeat for top layer.

Bake on the top rack for 15 minutes, or until browned and bubbling. Allow to rest for 10 minutes.

Serve and enjoy!