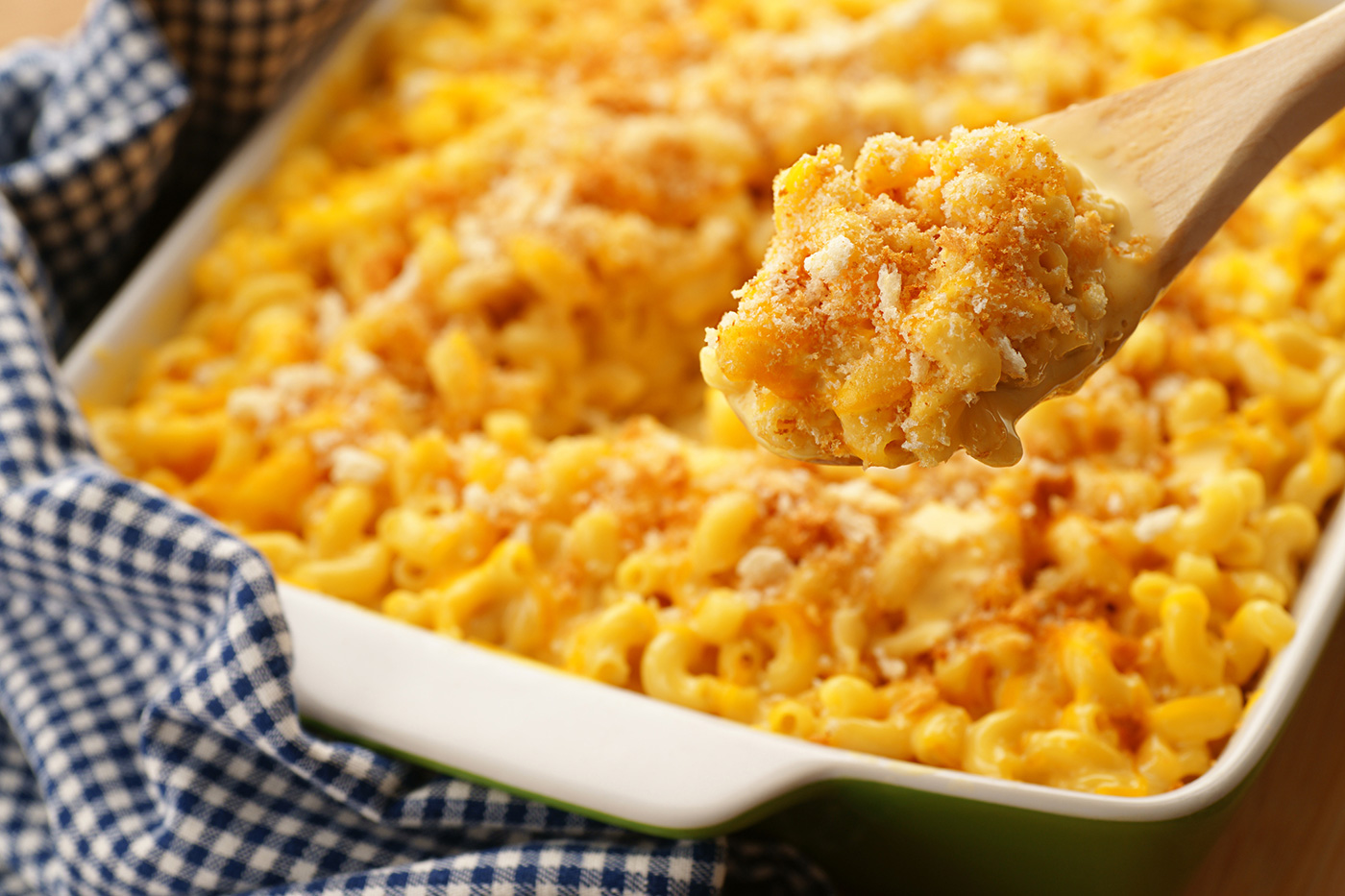 Equal parts nostalgia and elevated comfort, homemade macaroni and cheese will put a smile on everyone's face this season. Holiday wishes come true in this creamy, gooey, and oh-so-cheesy side.
Ingredients
1 box elbow macaroni

8 tablespoons butter

4 tablespoons flour

3 cups milk

1 tablespoon Dijon mustard

1/2 teaspoon salt

1/2 teaspoon black pepper

8 ounces cream cheese

2 cups mozzarella cheese, freshly grated

2 cups cheddar cheese, freshly grated
Optional Ingredients
Topping Ingredients
1 cup panko breadcrumbs

1/4 cup parsley, chopped and loosely packed

1 tablespoon olive oil
Directions
In a large pot, cook and drain pasta per box directions. Toss with oil to keep from sticking and set aside.

Combine topping ingredients in a separate, smaller bowl.

Coat a 9x13" (or similarly sized) casserole dish with nonstick cooking spray.

In a large saucepan, melt butter over medium heat. Whisk in flour and cook for 1 minute.

Slowly pour in milk, whisking constantly to eliminate clumps. Add mustard, hot sauce, salt, pepper, and simmer on low for 4 minutes. Stir frequently until sauce thickens.

Add cream cheese, grated mozzarella, and cheddar. Stir until silky and fully uniform.

Pour pasta into casserole dish. Cover with cheese sauce and mix to coat. Top with breadcrumb mixture.

Bake uncovered for 20 minutes, or until golden. For a crispier crust, broil on high for an additional 3 minutes.