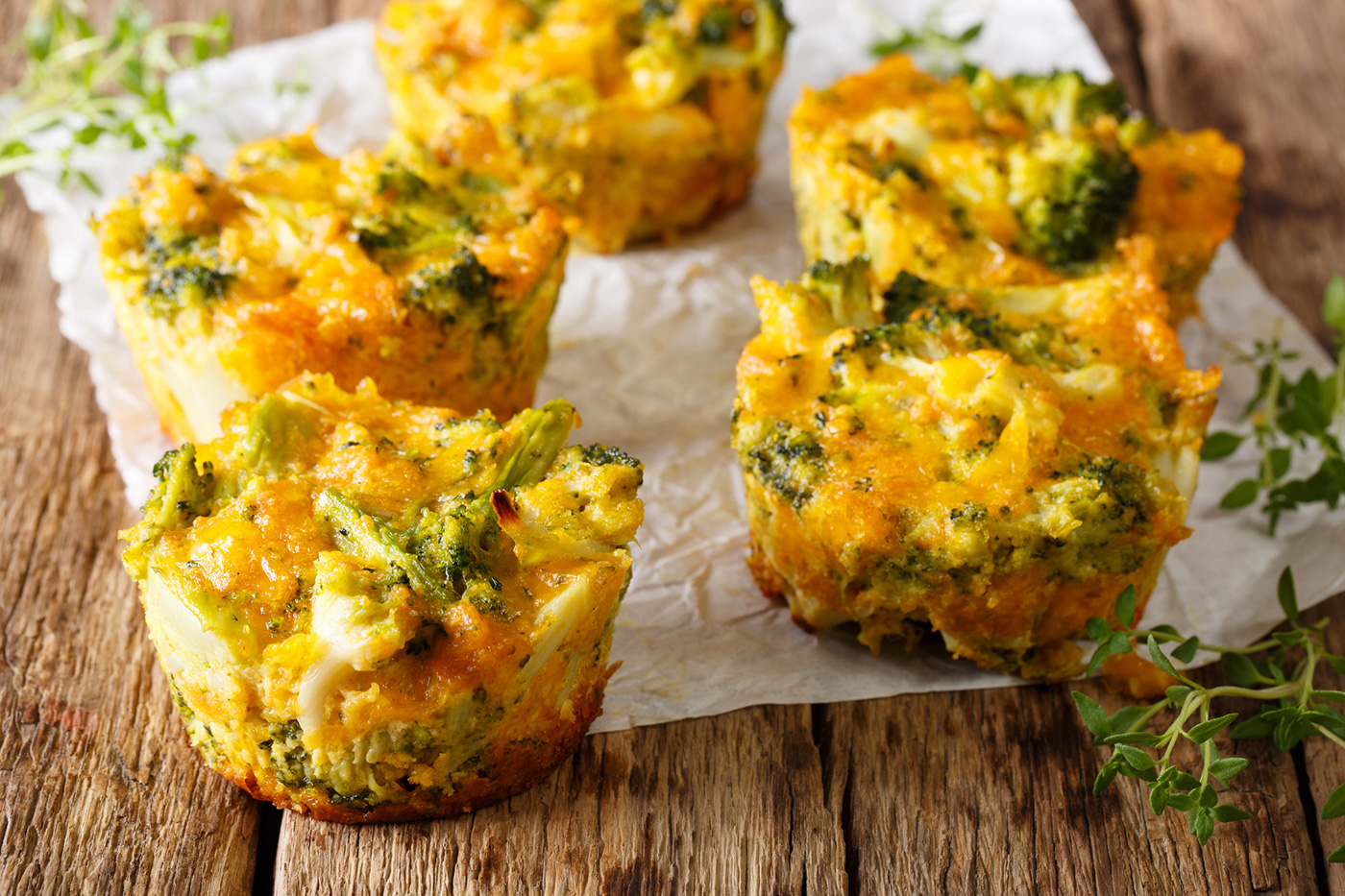 Start your day with some spice when you bake these veggie-packed egg bites. These easy-to-bake breakfast bites are full of protein and can be taken on the go during busy mornings. The chopped chiles add taste and texture, while the broccoli helps you get your daily dose of greens.
Ingredients
6 large eggs

1/2 cup Hatch peppers, finely chopped roasted

1/2 cup cooked broccoli, chopped

1/2 cup Monterey Jack cheese, shredded

1/2 teaspoon salt

1/4 teaspoon black pepper

Cooking spray
Directions
Preheat the oven to 350

°F.

In a mixing bowl whisk the eggs, salt, and pepper together.

Add the chopped Hatch peppers, cooked broccoli, and Monterey Jack cheese to the bowl. Mix everything together.

Grease a muffin tin with cooking spray. Divide the egg mixture evenly among the muffin cups.

Place the muffin tin in the oven and bake for 20 to 25 minutes, or until the egg bites are set and the tops are lightly browned.

Remove the muffin tin from the oven and let the egg bites cool for a few minutes.

Run a knife around the edges to each egg bite to loosen them from the muffin tin. Gently remove the egg bites and serve warm.