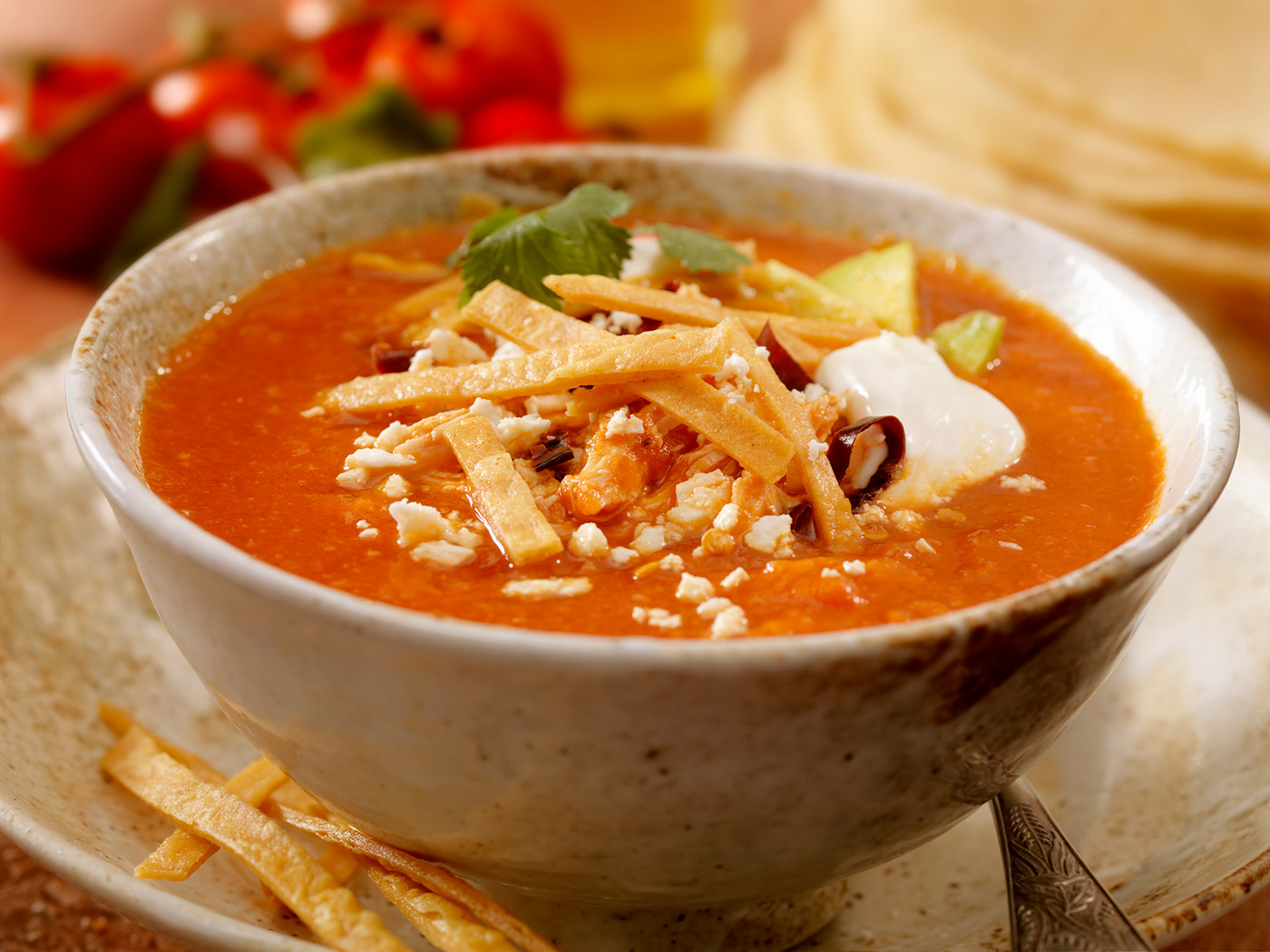 Ingredients
4 large tomatoes, sliced in half

1/4 Bristol Farms Extra Virgin Olive Oil

1/2 white onion, chopped

2 garlic cloves, minced

32 chicken broth

4 Hatch peppers, diced

4 chicken, shredded

1/4 cilantro, chopped

1/2 salt

Bristol Farms Tortilla Chips
Optional Ingredients
1/4 shredded cheese

1/4 sour cream
Directions
Place tomato halves face down on baking sheet. Drizzle with 2 tsp of olive oil and broil for 5 minutes.

In a pot or Dutch oven, add remaining olive oil and chopped onions. Cook for 5 minutes on medium-high heat.

Add garlic and salt. Cook for another 2 minutes.

Pour broiled tomatoes and juice into the pot. Add chicken broth, stir, and simmer for 12 minutes.

Use a hand blender (or pour into a regular blender) and mix thoroughly.

Stir in shredded chicken and chiles. Let simmer for 15 minutes.

Garnish with chopped cilantro, cheese, and sour cream.

Serve with tortilla chips for dipping and soak up the compliments!