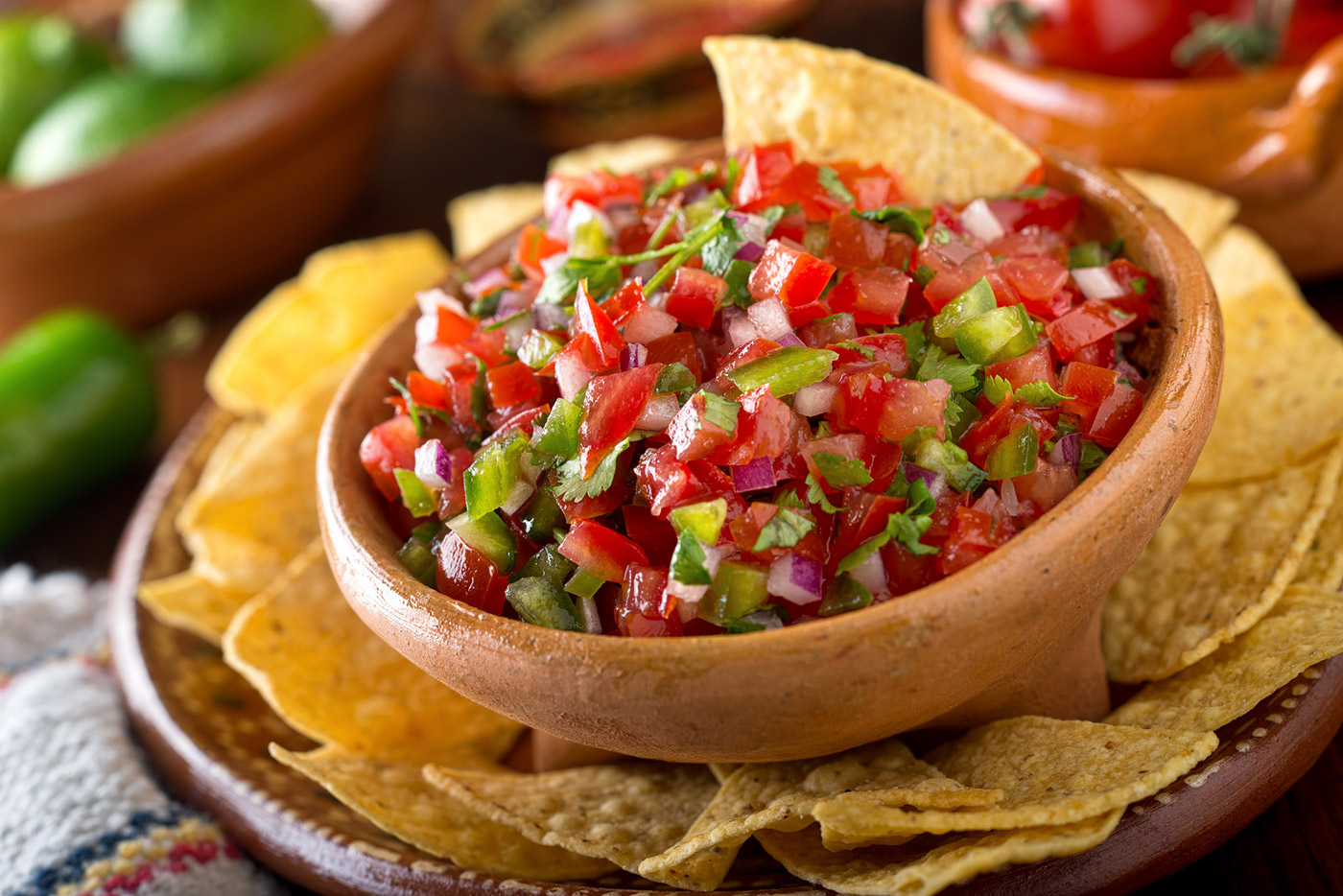 Ready to get hung up on Hatch chile peppers? You better act fast, because these vibrant green chiles are only in season for a limited time.
Similar to Champagne, these chiles are exclusive to New Mexico's Hatch region. When hot days, cool nights, and nutrient-rich soil combine in late summer, pure magic happens. As soon as they're picked, our trusted farmers send the peppers directly to SoCal so we can roast them to smoky, beauty-marked perfection. The end result is a Sweet x Heat mashup that elevates every dish.
Ingredients
4 large tomatoes, sliced in half

1/4 Bristol Farms Extra Virgin Olive Oil

1/2 white onion, chopped

2 garlic cloves, minced

32 chicken broth

4 hatch chiles peppers, diced

4 chicken, shredded

1/4 cilantro, chopped

1/2 salt

Bristol Farms Tortilla Chips
Optional Ingredients
1/4 shredded cheese

1/4 sour cream
Directions
Combine tomatoes, onion, chile peppers, and cilantro in a large bowl.

Add freshly squeezed lime juice and stir.

Sprinkle in salt and mix.

Cover bowl and refrigerate for 2-3 hours.

Serve with crisp tortilla chips and enjoy!