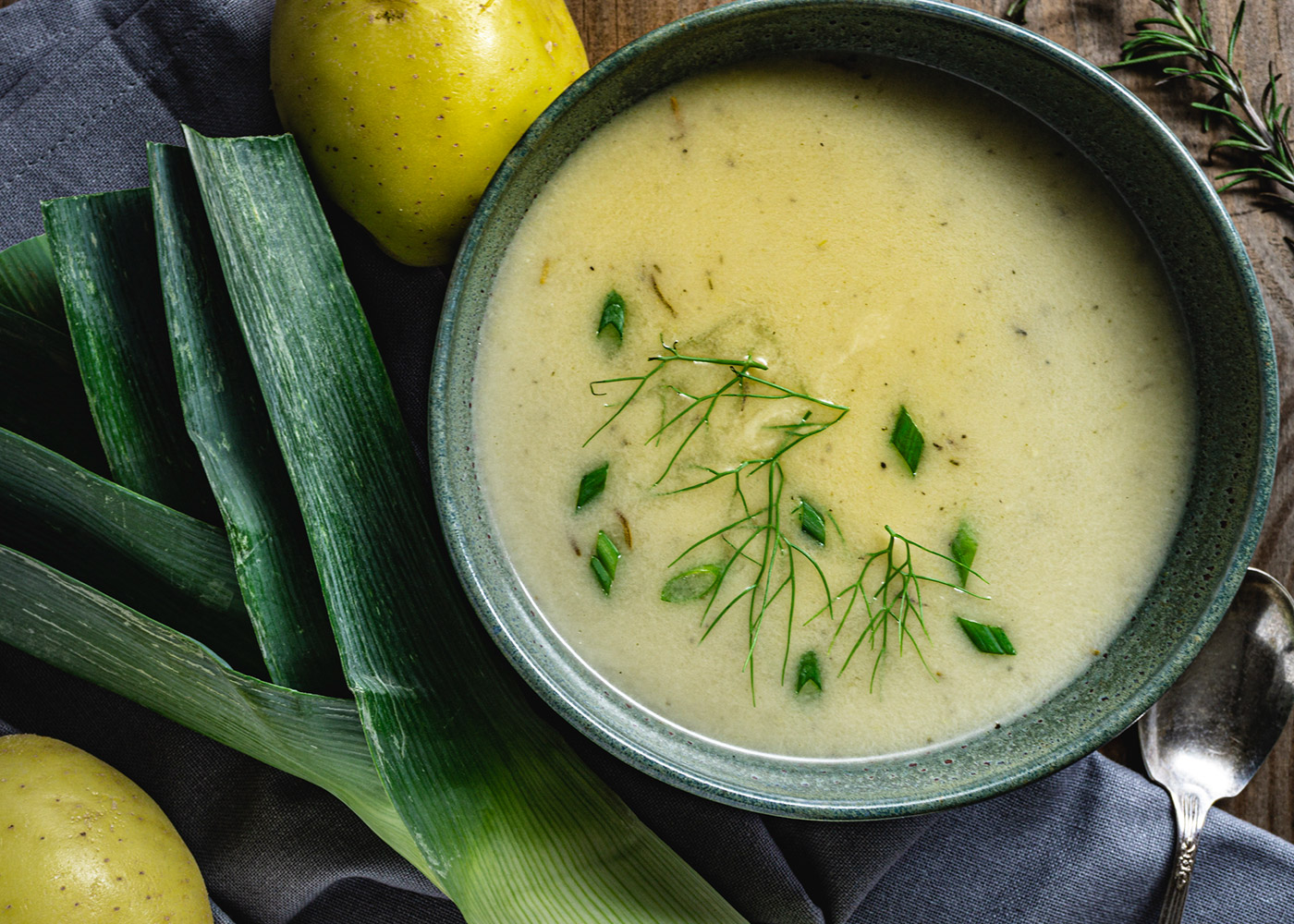 Ingredients
1 large yellow onion

4 cloves garlic, roughly chopped

2 leeks chopped into coins

3 cups vegetable broth

1 pound potatoes peeled and chopped

2 bay leaves

1 teaspoon paprika

1 teaspoon salt

1 teaspoon fresh black pepper (or to taste)

3 tablespoons extra virgin olive oil

1 sprig thyme and/or rosemary

Chopped parsley, for garnish
Directions
Place a large pot or Dutch oven on medium heat. Once hot, Add olive oil and diced yellow onion. Sauté for three minutes.

Add chopped garlic, paprika, salt, and garlic.

Add chopped leeks. Cover and let cook until the leeks are soft.

Add potatoes, vegetable broth, bay leaves, and fresh herbs. Cover and let simmer until potatoes are soft. Use a small spoon to check the flavor and adjust seasonings as needed.

Optional: Use a stick blender to purée.

Serve with fresh parsley.