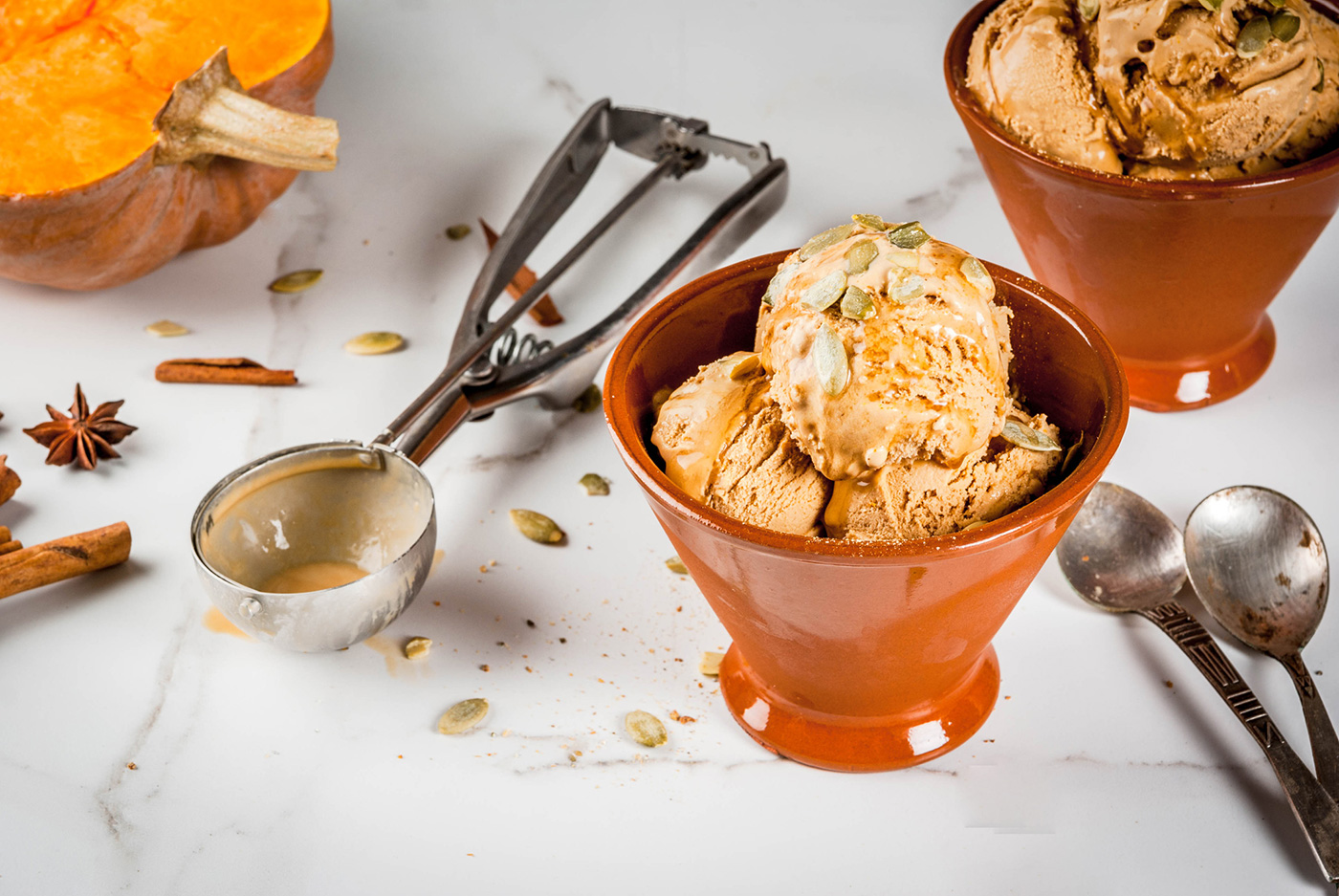 Vegan Pumpkin Ice Cream is dairy-free and delicious! Enjoy a bowl on its own or serve it alongside your favorite pumpkin pie.
Ingredients
2 cups unsweetened almond milk

1/2 cup pumpkin puree

1/2 cup organic granulated sugar

1 teaspoon vanilla extract

1 teaspoon ground cinnamon

1/2 teaspoon ground nutmeg

1/4 tablespoon ground ginger

1/8 teaspoons salt
Directions
In a medium saucepan, whisk together almond milk, pumpkin puree, sugar and salt.

Cook the mixture over medium heat until it starts to steam, stirring constantly.

Remove the pan from the heat and whisk in vanilla extract, cinnamon, nutmeg, and ginger.

Allow the mixture to cool completely.

Pour the mixture into an ice cream maker and churn according to the manufacturer's instructions, or until it reaches a soft serve consistency.

Transfer the ice cream to a freezer-safe container and freeze it for at least 4 hours, or until firm.

Remove the ice cream from the freezer and let it sit at room temperature for 5 to 10 minutes before serving.

Scoop the ice cream into bowls or cones and enjoy!