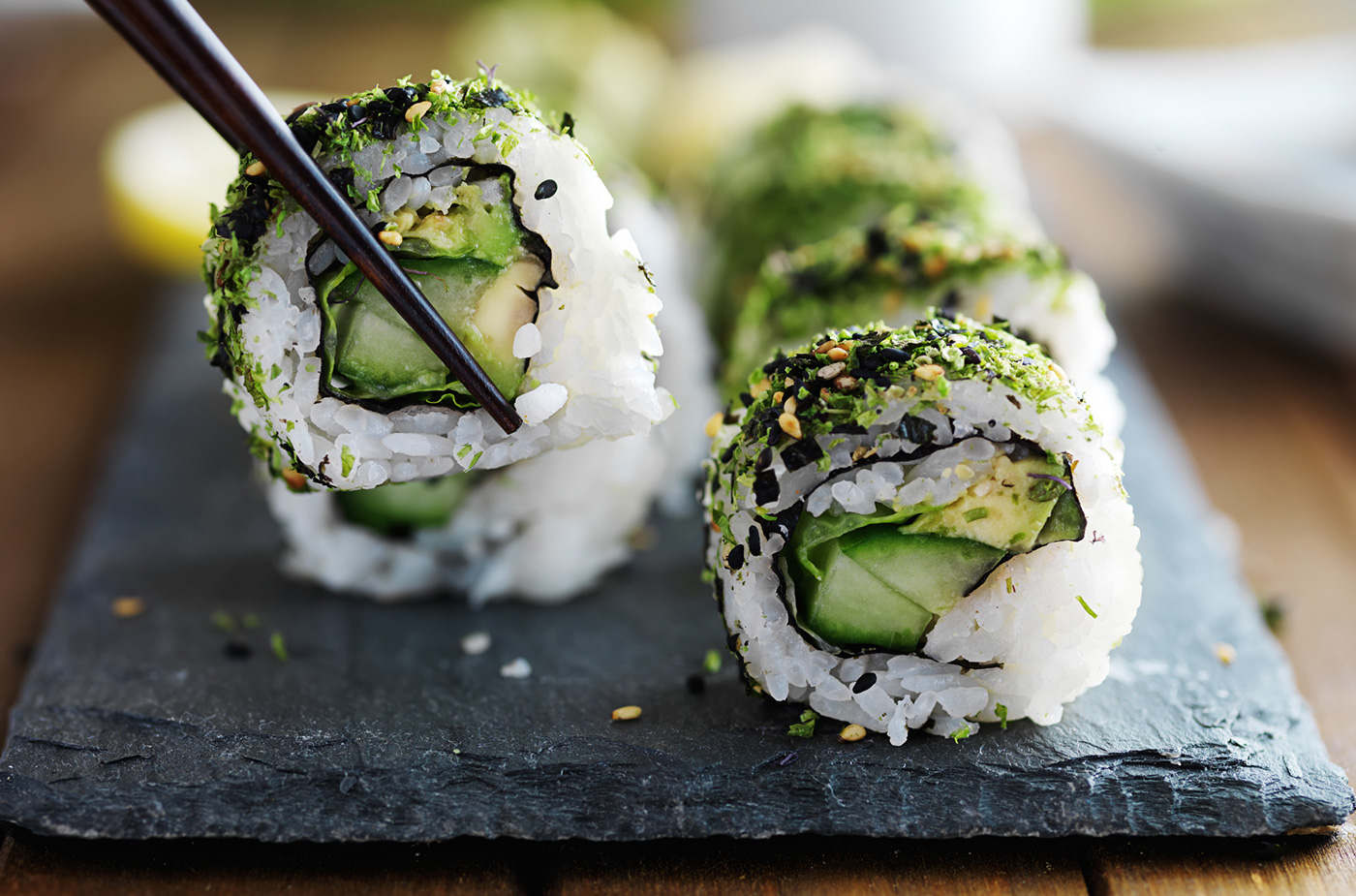 As the flowers bloom and the weather warms up, there's no better time to explore new and exciting flavors in the kitchen. For a fresh and tasty springtime meal, try making your own sushi rolls using local California avocados. This recipe is not only delicious and nuritious, but it's also simple and fun to make. Give it a try and enjoy the vibrant flavors of spring!

Ingredients
1 cup sushi rice

1 1/4 cups water

1/4 cup rice vinegar

1 teaspoon salt

2 nori sheets

1 avocado

1/2 cucumber

soy sauce for serving
Directions
Rinse the sushi rice in a fine mesh strainer and transfer it to a pot with 2 cups of water. Bring it to a boil, then reduce heat and simmer for 15-20 minutes, or until the water is absorbed and the rice is tender.




In a small bowl, whisk together the rice vinegar, sugar, and salt. Add the mixture to the cooked rice and stir it in until the rice is evenly coated.

Place a sheet of nori on a bamboo sushi mat, shiny side down. Spread a thin layer of the vinegar-coated rice onto the nori, leaving a 1-inch border at the top.

Add your desired fillings, such as avocado slices or cucumber strips, to the center of the rice.

Use the sushi mat to roll the nori tightly until it forms a sushi roll. Wet the border with a little water to seal the roll together.

Repeat the process with the remaining nori and fillings.

Use a sharp knife to slice the rolls into 1-inch pieces.

Serve the avocado sushi rolls with soy sauce and wasabi on the side.

Enjoy your fresh and healthy avocado sushi rolls that are perfect for a light lunch, snack, or party platter!