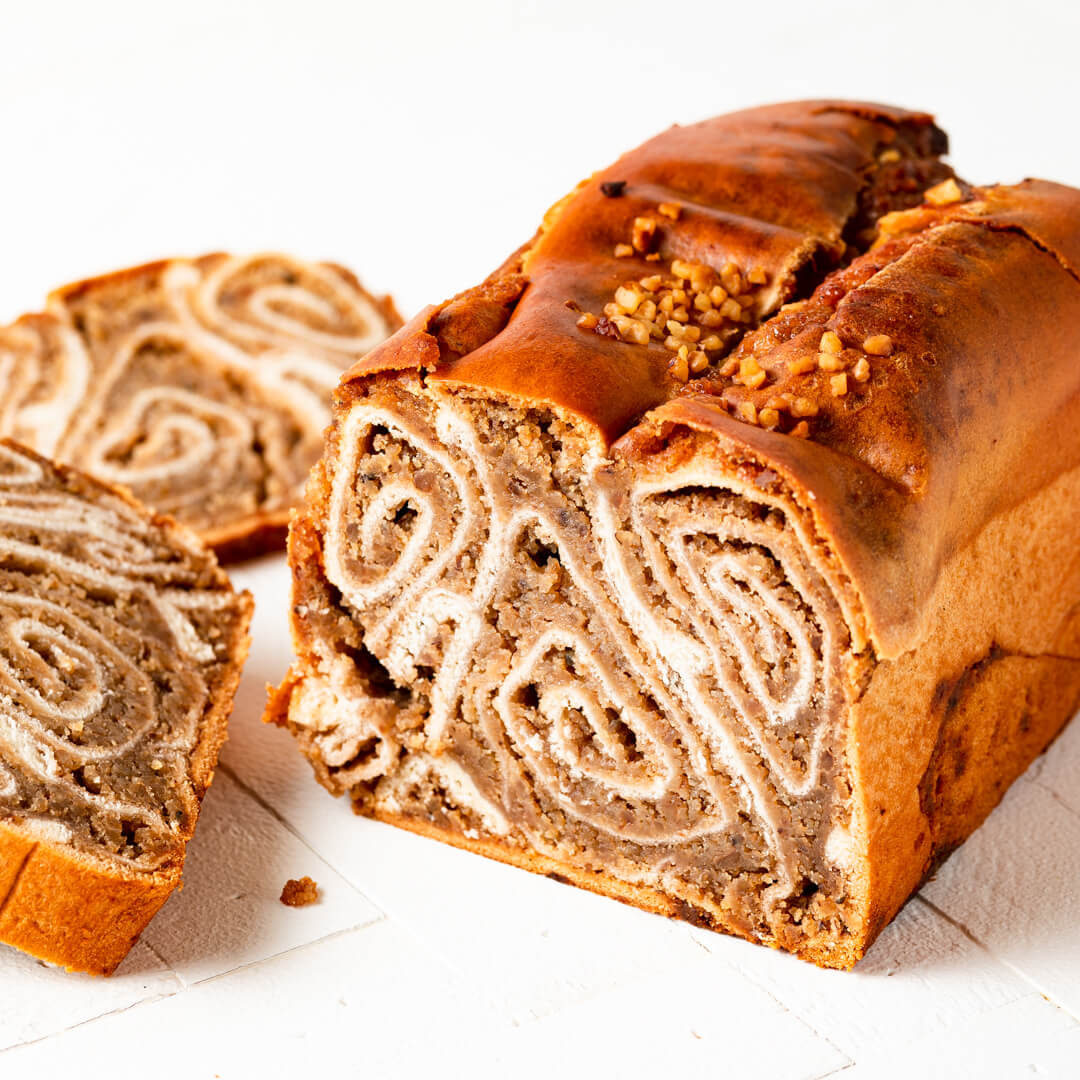 Spring has sprung with blue skies, fresh seasonal produce, and all sorts of delightful desserts! Around the world, the new season is celebrated with delicious bakes. Grab your apron and your rolling pin, because we're starting with a cream-filled Eastern European classic.
Ingredients
1/2 cup warm milk

1 tablespoon sugar

2 ounces yeast

6 cups flour

1 teaspoon salt

1/3 cup sugar

1/2 cup butter melted

3 eggs beaten

1 cup sour cream (room temperature)
Nut filling
1 1/2 cups sweet cream

1/2 cup butter

1 1/2 pounds walnuts, ground

1/3 cup honey

1 1/2 cups sugar

1 tablespoon lemon zest

1 tablespoon orange zest

1 teaspoon vanilla

3 egg yolks, lightly beaten

1 tablespoon white sugar

3 egg whites

3 cups yellow raisins
Optional Ingredients
1 tablespoon brandy

1 tablespoon cinnamon
Directions
Dissolve yeast in warm milk. Add 1 tbsp sugar and let stand in a warm place until foamy.

Place 5 cups flour into a large bowl, add salt, 1/3 cup sugar, 1/2 cup melted butter, sour cream, and yeast mixture. Knead well.

Add remaining flour. Knead until a pliant, supple dough forms.

Place in a greased bowl and cover with a clean cloth. Let rise until doubled in size, about an hour.

As it rises, bring sweet cream and butter to a near boil before removing from the stove. Pour over walnuts in a large bowl. Add honey, sugar, and zests.

In another bowl, add 1 tablespoon sugar to the egg white and beat until stiff. Fold egg whites into the nut mixture and set aside.

Roll out dough on a lightly floured cloth to 1/4 inch thickness. Spread nut mixture over rolled dough. Sprinkle raisins over the nut mixture.

Roll the dough forward, like a jelly roll. Place seam down in well-greased loaf pans. Place in a warm oven and let rise again for 45 minutes.

As it proofs, preheat the oven to 325°F.

Brush with beaten egg. Bake for 1 hour or until golden brown.

Remove from oven and let cool. Enjoy!