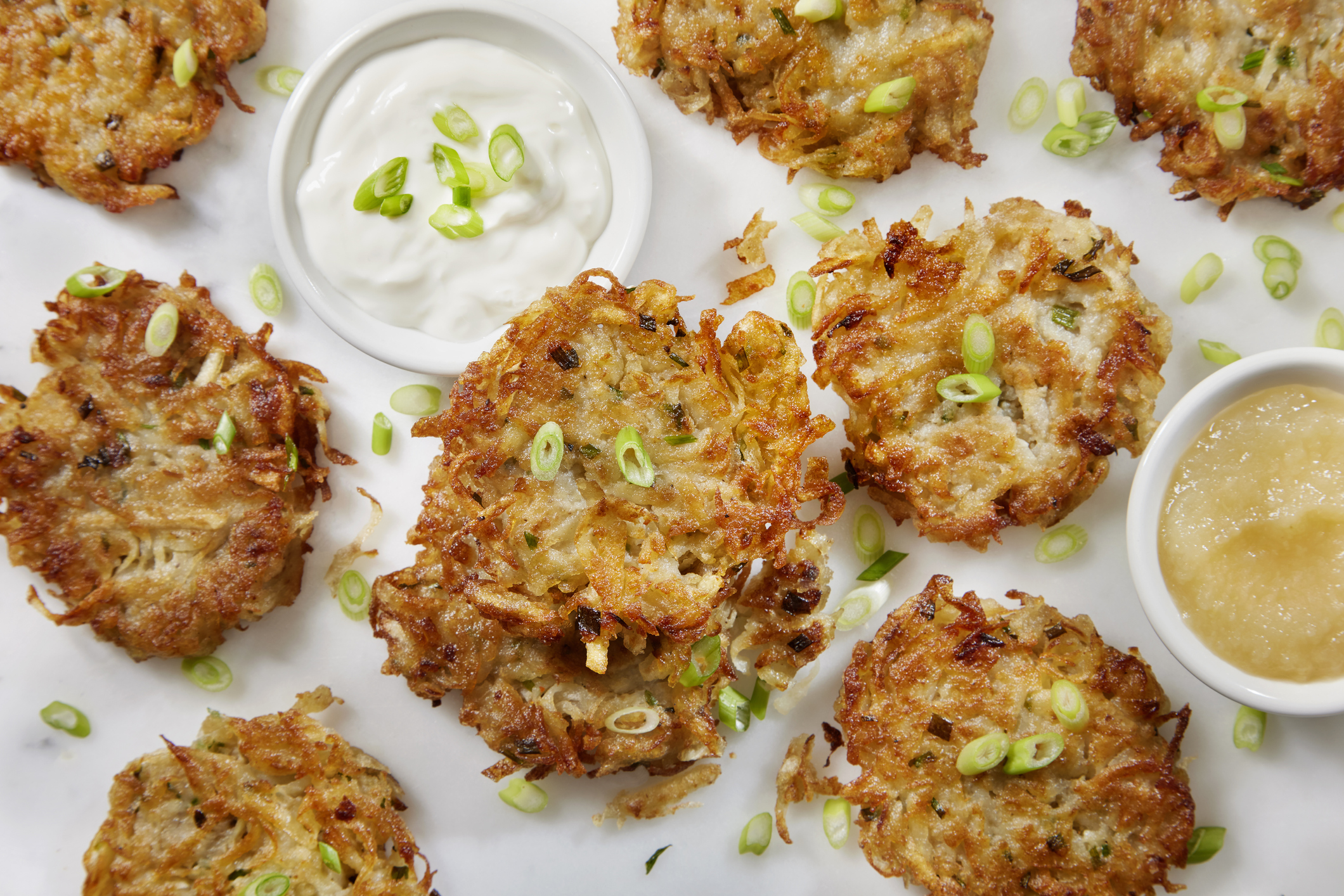 Celebrate the traditions of Hanukkah with these traditional Latkes.
Ingredients
1 potatoes

1/2 large yellow onion

1 large egg (or vegan egg substitute)

2 flour, breadcrumbs, or matzo meal

1 salt

1 fresh ground pepper

4 of neutral oil (canola, peanut, etc.)
Directions
Using a food processor or a hand grater, grate onion and potato. Place into a clean dish towel or cheesecloth. Over a bowl or sink basin, gently squeeze out as much liquid as possible.

Add to a large bowl and incorporate the egg, binder (flour, breadcrumbs, or matzo meal), salt, and pepper. Mix well. The mixture should be slightly wet and thick enough to form without falling apart.

Using your hands, shape into 4-inch patties, about 1/2 inch thick.

Once the oil is hot, use a spoon or spatula to fry the latke for 3-4 minutes. It should be golden brown on each side.

Remove from the oil and place on a paper towel-lined plate or rack.

Enjoy with your favorite toppings.