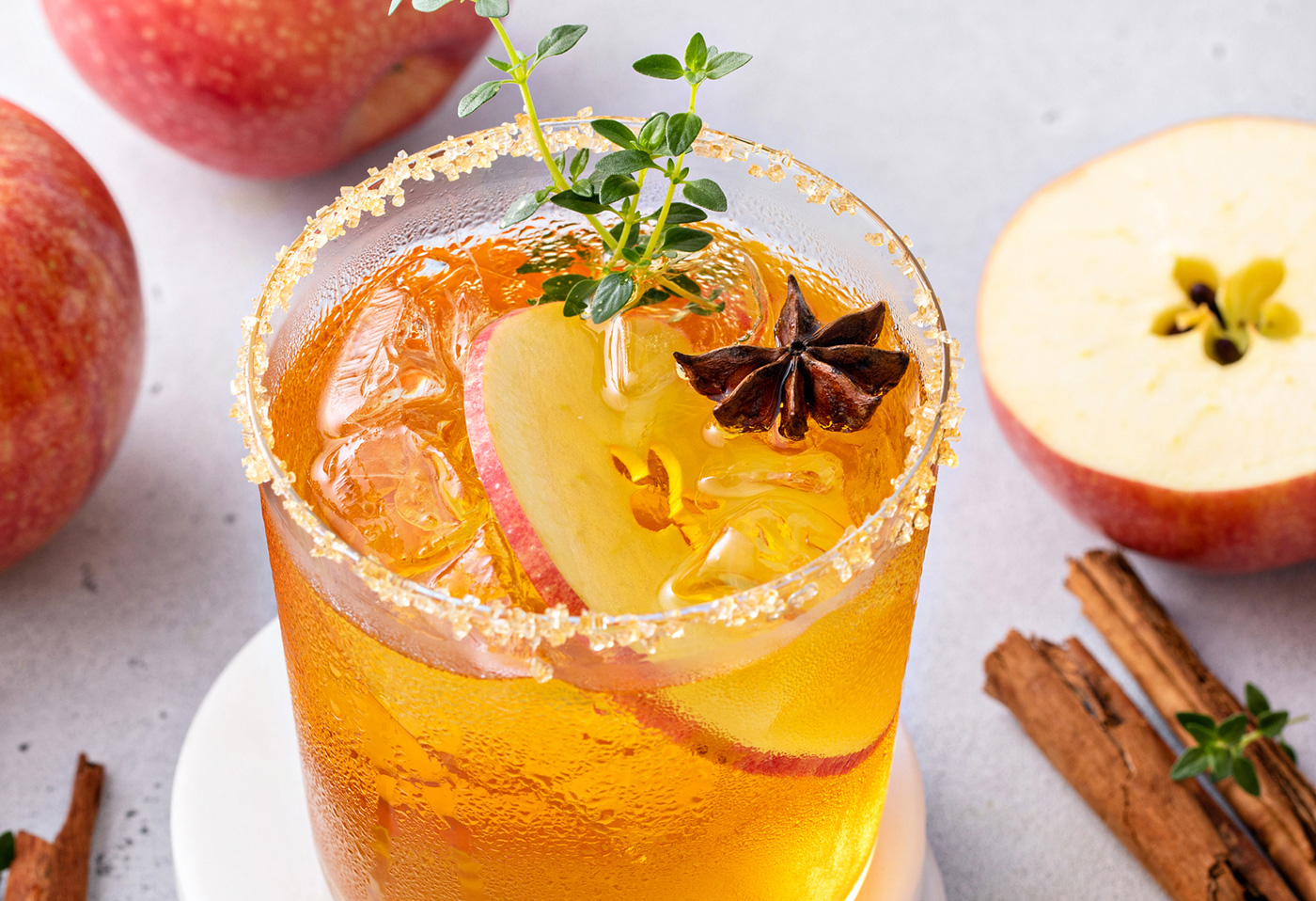 Apple cider season is in full swing – make the most of it with this tangy take on a margarita! The homemade thyme-infused simple syrup balances out the acidity, while the brown sugar rim offers a sweet surprise.
Ingredients
2 ounces tequila

2 1/2 ounces Columbia Gorge Organic apple cider

1 ounce fresh lime juice

1/2 ounce triple sec or Cointreau

1/2 ounce thyme-infused simple syrup (homemade)

1 tablespoon Fresh thyme sprigs and apple slices for garnish
Directions
In a small saucepan, heat equal parts water and brown sugar until the sugar dissolves. Add a handful of fresh thyme sprigs and simmer for a few minutes. Remove from heat and let cool.

Rim your glass with brown sugar and set it aside.

In a cocktail shaker, combine tequila, apple cider, lime juice, triple sec, and the thyme-infused simple syrup. Shake well.

Fill your glass with ice and pour your margarita in.

Garnish with fresh thyme sprigs and apple sauce.