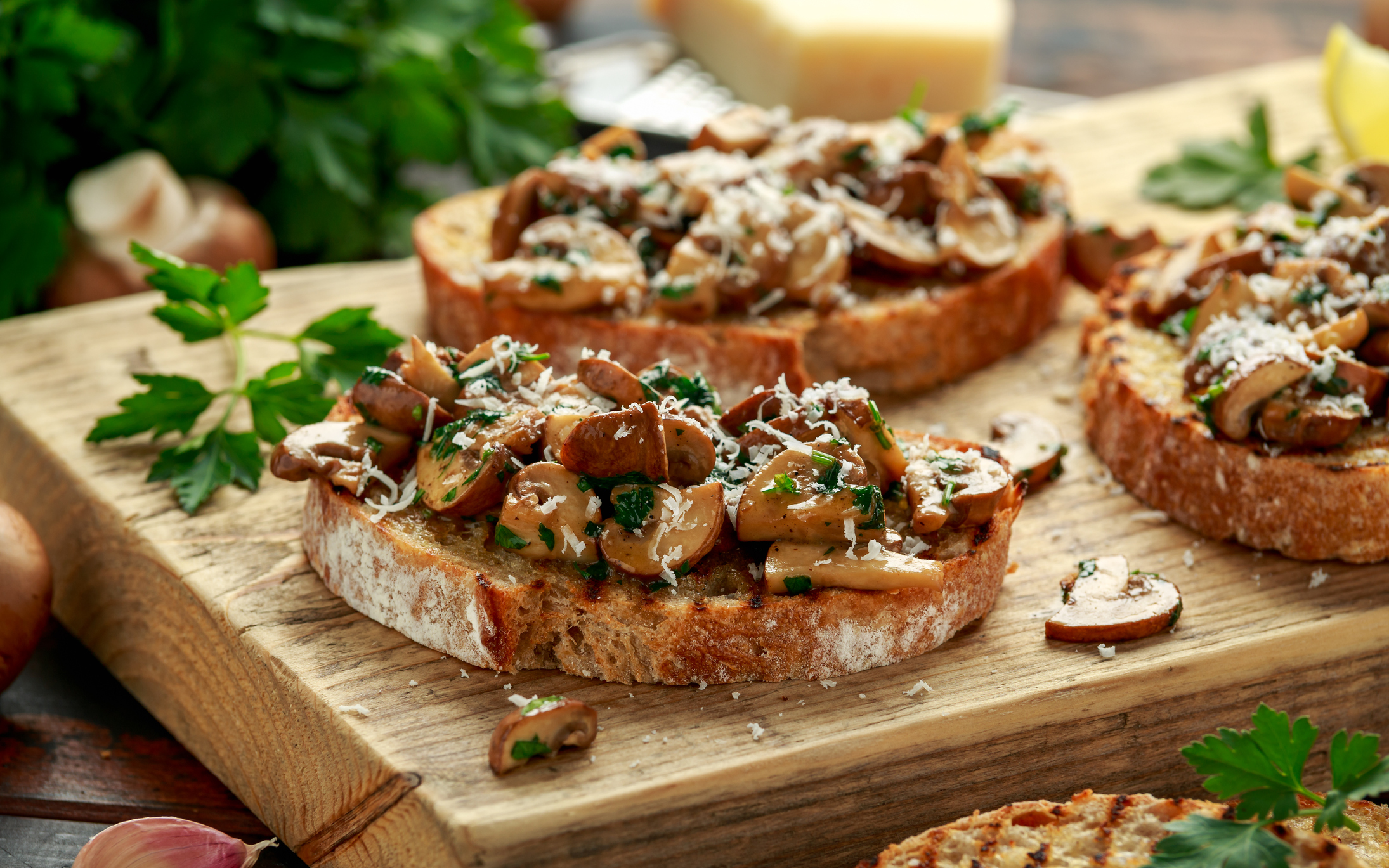 When it comes to hors d'oeuvres, bruschetta is a timeless classic. This year, consider swtiching out the tomatoes for grilled mushrooms for an earthy depth of flavor.
Ingredients
mixed mushrooms, cleaned and sliced

1/4 cup olive oil

2 cloves garlic, minced

1 sourdough bread loaf, sliced

1/4 cup chopped fresh parsley

1/4 cup freshly grated Parmesan cheese

1 tablespoon lemon juice

salt and pepper to taste
Directions
Preheat your grill to medium-high heat.

In a medium-sized bowl, mix the sliced mushrooms, olive oil, minced garlic, salt, and black pepper until the mushrooms and garlic are well coated with oil.

Grill the mushroom mixture for 5 to 7 minutes per side, or until nicely charred and tender.

Transfer the grilled mushroom mixture to a mixing bowl and set aside.

Grill the sliced sourdough bread on one side until it is golden brown

Top the grilled bread with the mushroom mixture and sprinkle with chopped fresh parsley, grated Parmesan cheese, and lemon juice to taste.

Serve the grilled mushroom bruschetta warm and enjoy!