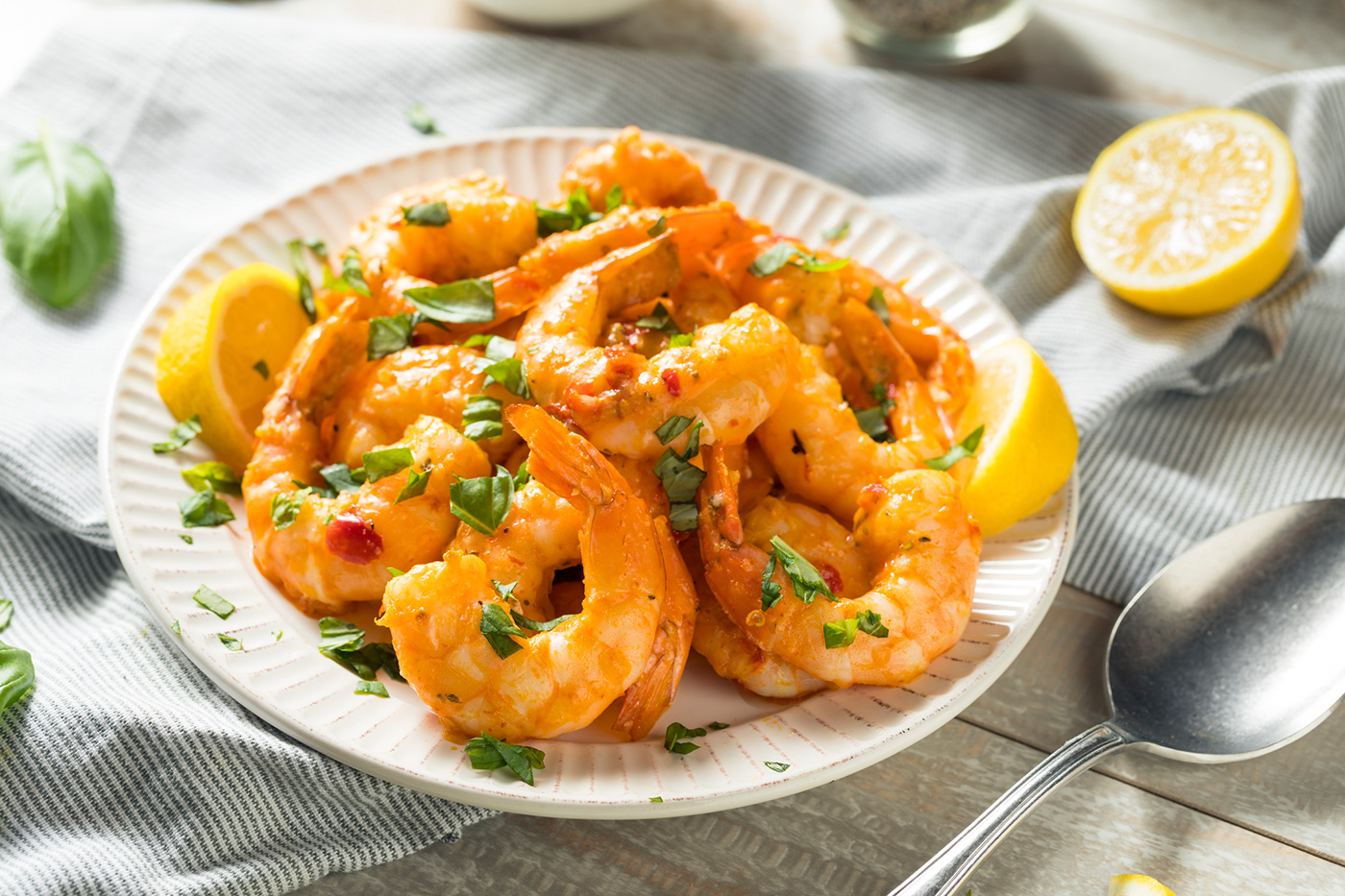 Get ready to fall in love with this Honey Garlic Shrimp recipe. It's a simple yet irresistible combination of succulent shrimp and a rich, tangy sauce that's bursting with flavor. With just a handful of ingredients, this dish comes together in minutes, making it perfect for those busy weeknights. Whether you're a fan of seafood or just looking for a quick and easy meal, this recipe is sure to become a household favorite.
Ingredients
1 pound raw, peeled and deveined shrimp

3 cloves garlic, minced

1/4 cup honey

1/4 cup soy sauce

1 tablespoon olive oil or vegetable oil

Salt and pepper to taste

2 green onions, chopped

Sesame seeds for garnish
Optional Ingredients
1 teaspoon Sriracha hot sauce
Directions
In a small bowl, whisk together garlic, honey, soy sauce, olive oil, Sriracha, salt and pepper.

Heat a large skillet over medium-high heat.

Add the shrimp to the hot skillet and cook for about 2-3 minutes per side, or until the shrimp turns pink and opaque.

Pour the honey garlic sauce into the skillet, and stir the shrimp to coat it evenly.

Cook until the sauce thickens and bubbles, about 1-2 minutes.

Stir in chopped green onions and cook for another minute.

Remove from heat and serve hot over rice, quinoa or with vegetables.

Garnish with sesame seeds.