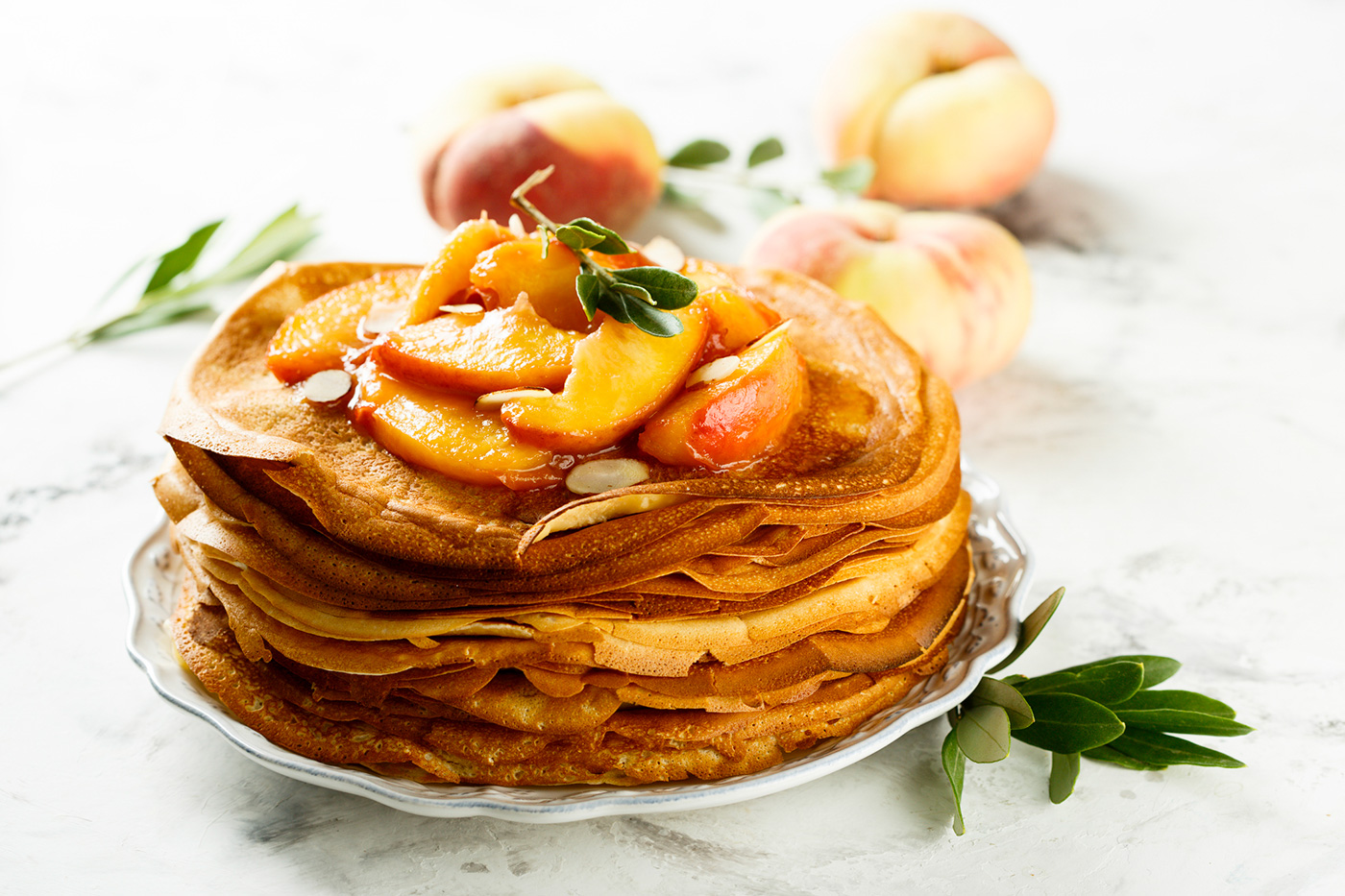 Enjoy the perfect summer breakfast by whipping up these fluffy peach pancakes. From maple syrup to whipped cream, enjoy your favorite toppings with this fruity take on a childhood favorite.
Ingredients
1 cup all-purpose flour

2 tablespoons granulated sugar

1 teaspoon baking powder

1/4 tablespoon salt

1 egg

3/4 cup milk

2 tablespoons unsalted butter, melted

1/2 teaspoon vanilla extract

1 ripe peach, peeled and chopped

Butter or non-stick cooking spray for pan
Directions
In a mixing bowl, combine flour, sugar, baking powder, and salt.

In a separate bowl, whisk together 1 egg along with milk, melted unsalted butter, and vanilla extract.

Pour the wet ingredients into the dry ingredients and mix until barely combined, being careful not to over mix. A few lumps in the batter are okay.

Fold in your peeled and chopped peach.

Heat a non-stick skillet over medium heat. Add a small pat of butter or spray it with non-stick cooking spray.

Spoon 1/4 to 1/3 cup of batter onto the skillet for each pancake.

Cook until bubbles appear on the surface. Once the edges start to dry, flip the pancake and cook until golden brown.

Serve the pancakes warm and top with additional sliced peach, butter, and maple syrup, if desired.

Note: You can add spices like cinnamon or nutmeg to the batter for extra flavor.