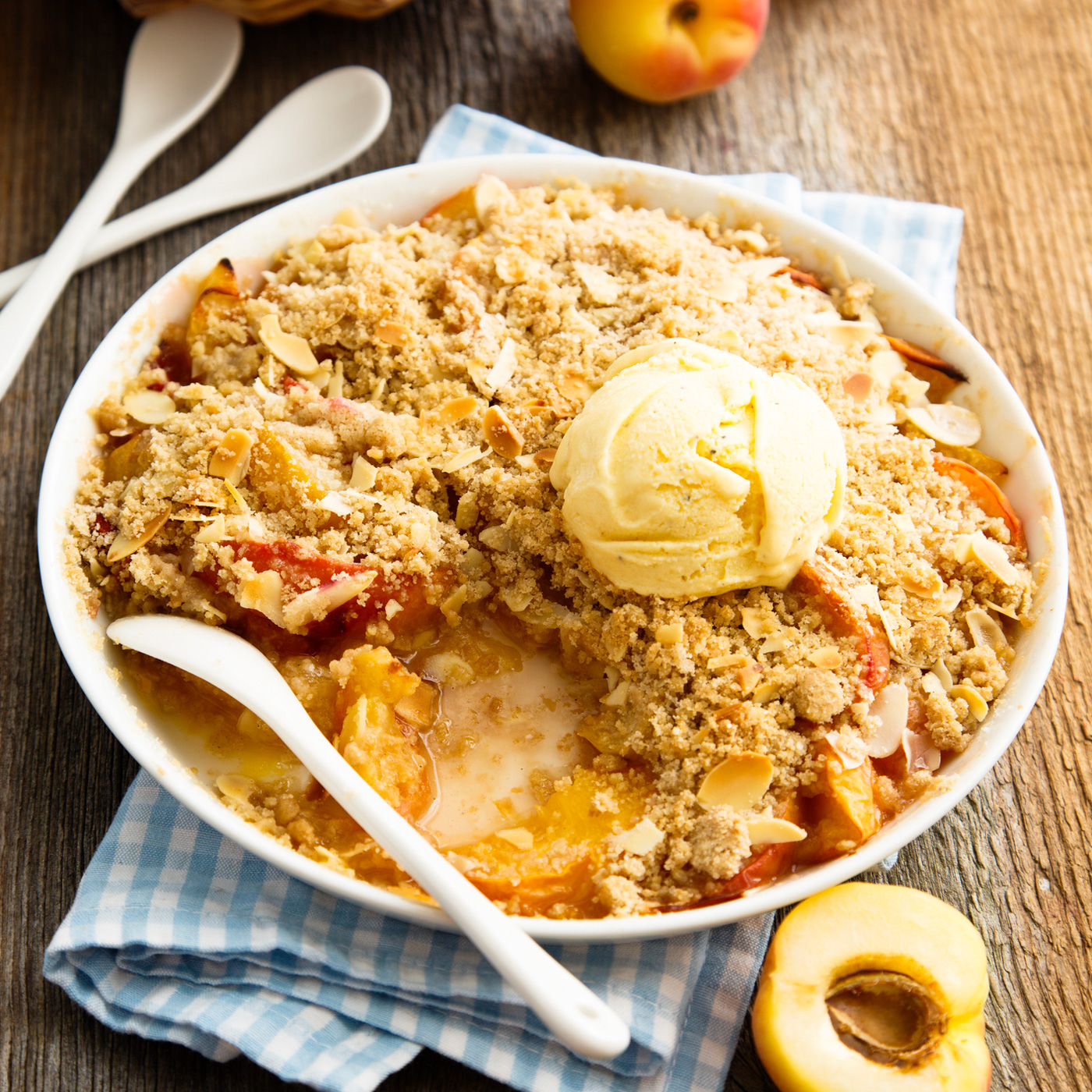 Plant-based? No problem! This vegan peach crumble is warm, comforting, and nostalgic. It provides the flavor of a classic peach cobbler without the hassle of making homemade dough.
Ingredients
6 ripe peaches

1 cup all-purpose flour

1/2 cup rolled oats

1/2 cup chopped pecans

1/2 cup brown sugar

1/2 teaspoon ground cinnamon

1/4 teaspoon salt

1/2 cup melted coconut oil
Directions
Preheat your oven to 350 degrees F.

Peel and slice your peaches and place them in a baking dish.

In a separate bowl, mix the flour, rolled oats, chopped pecans, brown sugar, ground cinnamon, and salt.

Add the melted coconut oil to the dry mixture and stir until it is well combined.

Pour the crumble mixture over the sliced peaches in the baking dish.

Bake for 35 to 40 minutes or until the top is golden brown and crispy.

Let it cool for a few minutes before serving.

Enjoy your delicious vegan peach crumble on its own or serve it with vegan ice cream!

Note: You can swap out the pecans for other nuts like almonds or walnuts, and the coconut oil for vegan butter if you prefer.