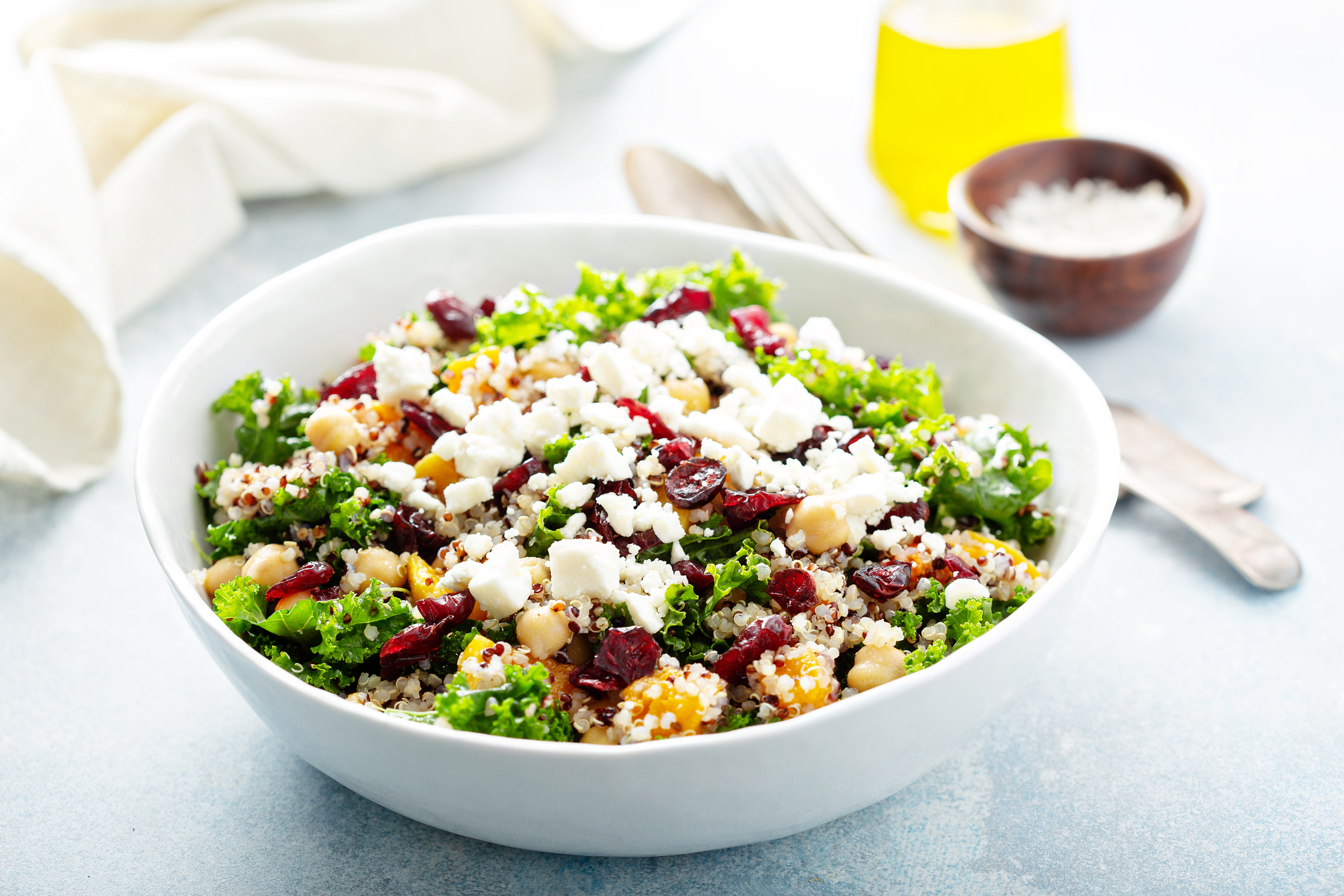 It's the perfect time to switch up your salad game with fresh and vibrant ingredients. This quinoa and goat cheese salad is bursting with colors and textures that will have you craving spring, all year round. Enjoy the delicious flavors of seasonal produce combined with nutty quinoa and tangy goat cheese in every bite!
Ingredients
10 ounces baby arugula

2 cups cooked quinoa

1 large red bell pepper chopped

2 cups cucumber diced

2 cups grape tomatoes sliced

1/2 cup red onion chopped

10 spears of asparagus cooked and sliced

6 ounces goat cheese
Dressing
2 cloves garlic crushed

1/3 cup fresh lemon juice

1/2 cup extra virgin olive oil

1/4 teaspoon thyme

1/4 teaspoon sumac

1 teaspoon sesame seeds

Salt, to taste

Freshly cracked black pepper, to taste
Directions
In a bowl, combine crushed garlic and olive oil. Use a whisk or fork to emulsify and slowly stream in lemon juice. Then stir in seasonings. Set aside.

In a bowl, combine cooked quinoa, red bell pepper, cucumber, grape tomatoes, red onion, and asparagus. Toss to combine.

In a large salad bowl, alternate adding quinoa mix, arugula, and dressing. Top with crumbled goat cheese.

Enjoy!