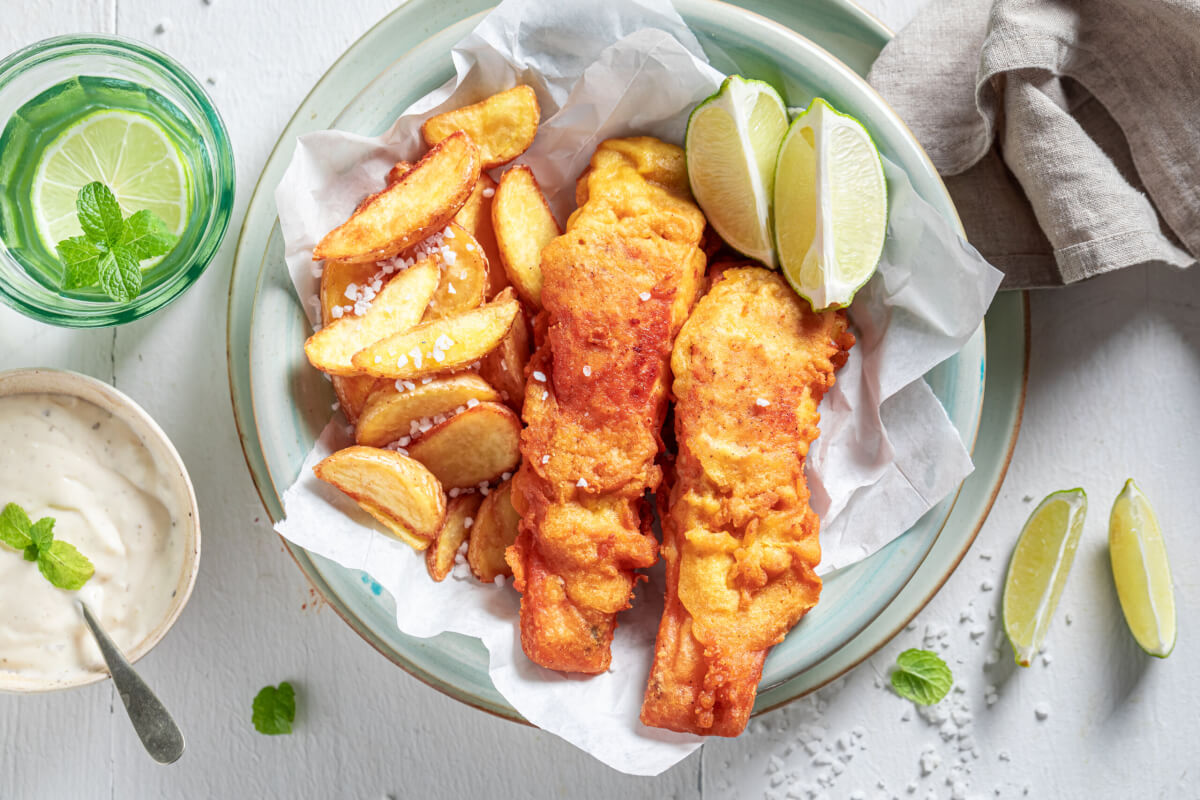 Baseball season has officially begun and we're coming out swinging with the best tips for creating the perfect batter, for frying, that is.
We aren't the only ones who love fried foods. From Japanese Tempura to British Fish and Chips, local specialties are enjoyed battered and fried worldwide. Once you've mastered the basics, you can turn just about anything into crispy goodness.
Beer Batter
1 1/4 cup all-purpose flour

1 cup light beer or lager

1 teaspoon baking soda

1 teaspoon salt

1/2 teaspoon black pepper
Fish and Chips
2 pounds of Cod

1 teaspoon salt

1 teaspoon freshly ground black pepper

1 tablespoon garlic powder

1 large russet potato (washed and dried)

High heat oil for frying, enough for 3-4 inches in the pot

Salt for seasoning
Directions
In a large pan or pot, heat the cooking oil to 350°F, about 3-4 inches deep.

In a bowl, combine 1 cup flour, baking soda, and beer. Whisk only until combined and smooth.

Season the fish with salt and pepper and then use remaining flour to coat the fish. Shake off the excess and dip into the batter mixture. Make sure to fully coat.

Add to the cooking oil. Make sure to flip when the batter is golden brown on one side. Remove and place on a wire rack to cool.

When fish is cooked, slice the large russet potato into matchsticks.

Lower the heat of the oil to 300°F and add matchsticks. Cook until golden brown, around 3 minutes. Remove and let drain on a paper towel-lined rack. Season immediately with salt.

Don't forget the sauce! You can go traditional with malt vinegar, or try our locally made BF Tartar Sauce. Tangy, zesty and creamy, it brings crisp freshness with cucumbers and a slight kick with horseradish and jalapeño.
Tags