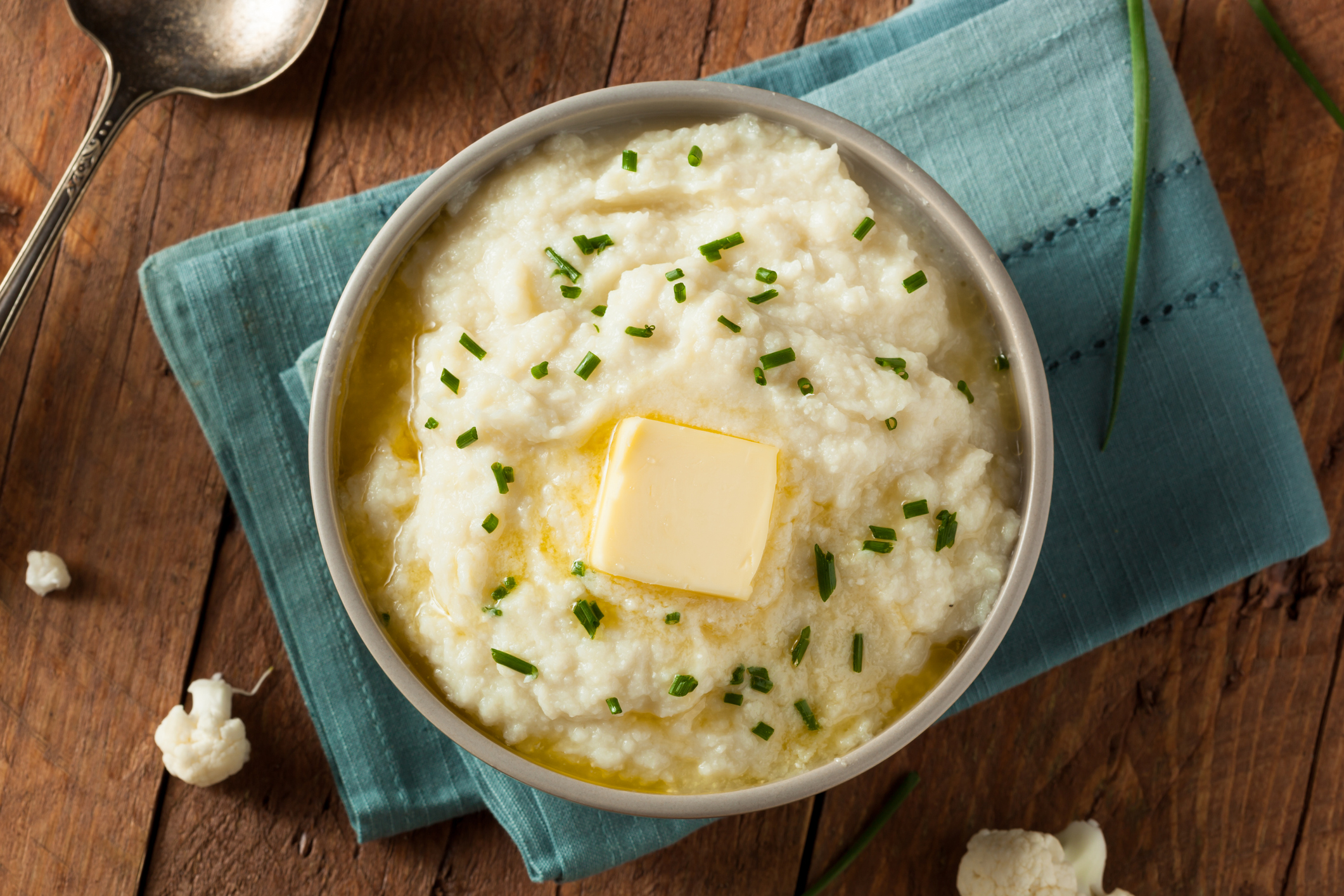 Cauliflower is the perfect stand-in for just about any dish. It's a blank canvas, ready to transform any flavor into all sorts of delicious dishes. From the same family as cabbage, broccoli, and Brussels sprouts, cauliflower is packed with nutrients, low in carbs and high in fiber — making low-calorie swaps a no brainer.
Cauliflower rice is one of our fave ways to add a little extra nourishment to every meal.
Ingredients
1 large cauliflower head (roughly 2-3 lbs) or equivalent florets

1 tablespoon olive oil

4 tablespoons Greek yogurt

2 tablespoons butter

3 cloves garlic minced

1 teaspoon fresh rosemary finely chopped

1/4 cup Parmesan

Salt & pepper to taste
Directions
In a large steamer basket, add cauliflower and steam on high for 10-15 minutes, or until tender.

In a pan over medium heat, add one tablespoon olive oil. Add minced garlic, and sauté on medium for about 1 minute, then add rosemary. Stir and cook until fragrant. Remove from heat.

Once steamed, add 1/2 cauliflower to a food processor with butter, yogurt, and Parmesan. Blend on high until smooth, then begin adding the rest of the cauliflower.

When almost entirely blended, add garlic, salt, and pepper. Blend and season to taste.