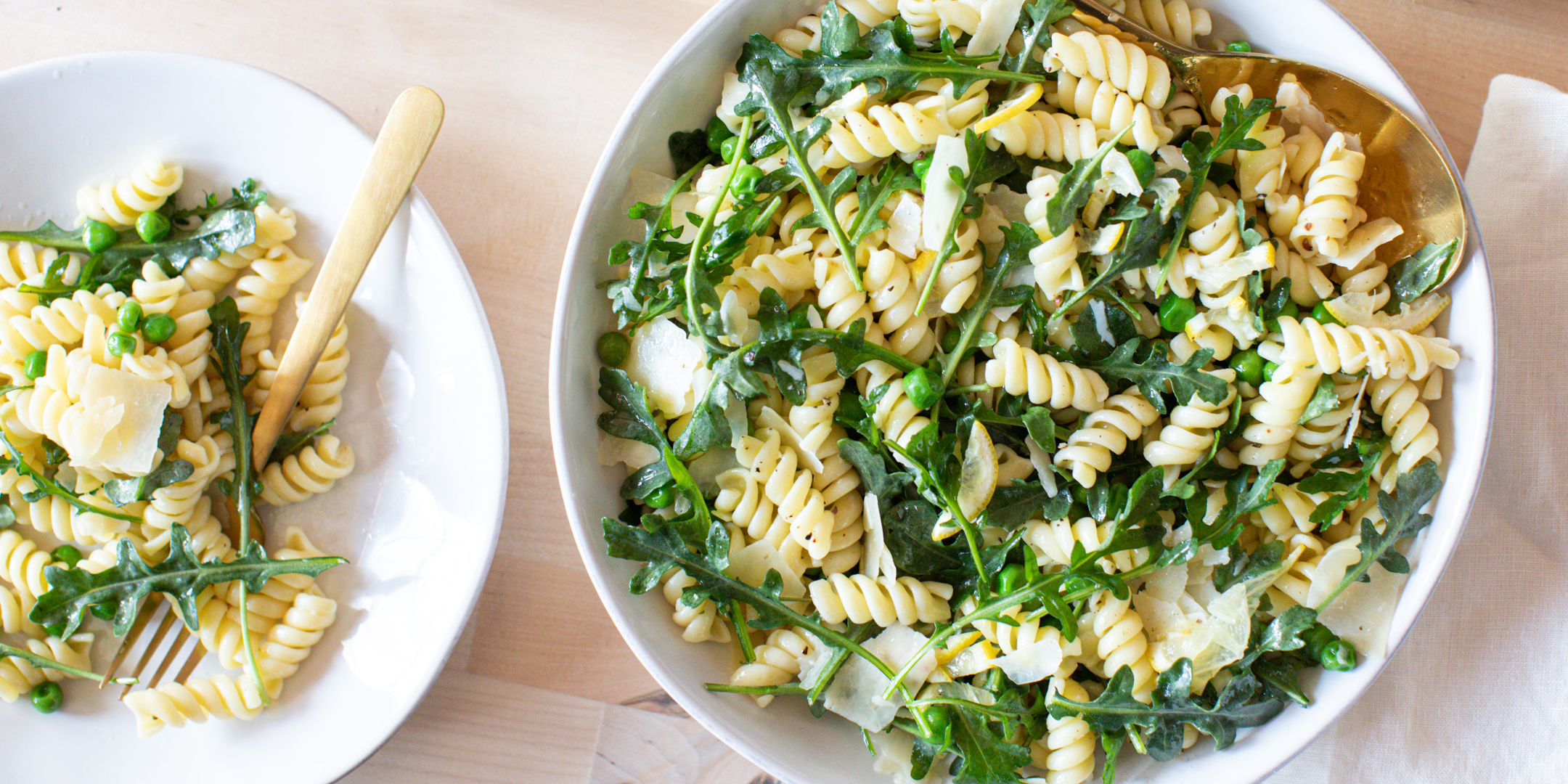 Arugula has been around forever (since Roman times!) and was used as medicine for everything from the common cold to bad breath. A member of the same family as kale, it's low in calories and a good source of calcium, vitamins A, C, K, and folate.  Peppery and nutty, arugula is delicious on a pizza, holding its own in a sandwich, and of course, in a salad. Baby arugula is tender with small, delicate leaves while mature arugula is spicier, heartier, and can withstand higher temperatures.  Did you know that this spring green is also known as rocket or rucola? Give it a try with this delicious pasta.
Ingredients
10 ounces pasta of choice

5 ounces arugula

1/2 cup peas

1/4 cup butter

1/4 cup parmesan shaved

1 tablespoon lemon juice

3 cloves garlic minced
Directions
Bring a large pot of salted water to a boil.

As it comes to a boil, bring butter to medium heat in a large skillet. Stir until frothy. Add garlic. Add peas and lemon juice and stir. Sauté over low until the pasta is ready.

Drain pasta and reserve 1 cup of pasta water. Add pasta to the skillet. Add parmesan and stir to incorporate. Slowly add reserved pasta water as needed to create a sauce.

Right before serving, add arugula and stir to wilt.

Serve warm!